'Big Brother 17' Mugshots You Can't Unsee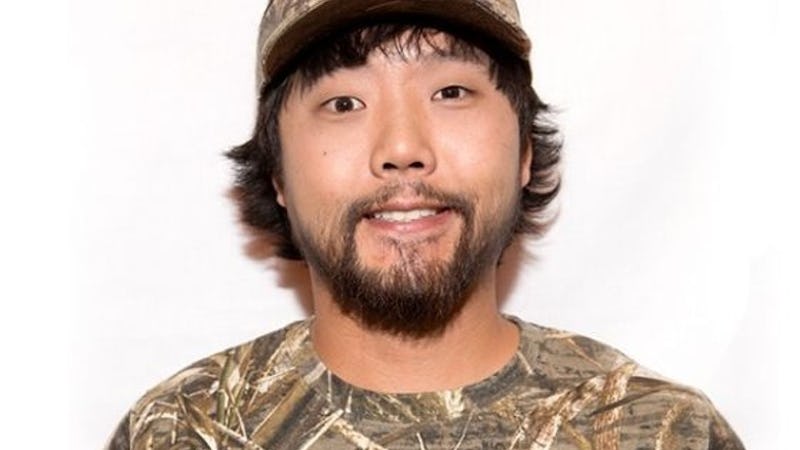 The Big Brother house is full of interesting characters with secrets — including secret twins, in Julia and Liz's case. We've also got not-so-secret showmances in the case of Clay and Shelley. The very idea of Big Brother, with its live feeds and three nights a week coverage, is that the secrets are meant to be revealed: and the secret is out that three houseguests have previously been arrested. Since absolutely anything can be found on the Internet, it wasn't that hard to dig up a few Big Brother 17 cast mugshots, or to find out exactly what they were arrested for.
None of these arrests have been brought up on the show, or the live feeds, so far, and they might not necessarily ever be. Jace has been evicted from the house without revealing his record, and Audrey and James seem to have a lot of other things on their mind. Besides, it's not like it's a requirement for them to talk about these tumultuous periods in their lives. However, outside the Big Brother house, we have a thing called the Internet. None of the other Big Brother house guests appear to have mugshots, but, if they ever do, you can count on the Internet to dig them up every time. After all, Big Brother fans figured out the Twin Twist before Da'Vonne did, and that's saying something.
Check out the mugshots below, and what Jace, Audrey, and James were allegedly charged with.
Audrey
According to her arrest record, Audrey Middleton was brought in for marijuana possession and loitering. On July 23, 2013, Audrey was allegedly asleep in a parked car by a community swimming pool in Buford, Georgia. At around 4 a.m., she was awoken by a cop, who searched her Jeep and allegedly found less than an ounce of marijuana. The bond was set at $585. Middleton was arrested, and, while court documents identify her as Audrey, the police record lists her as male (which is very uncool).
Jace
No, the dearly evicted Jace Agolli wasn't arrested for indecent exposure or public masturbation. Instead, his record shows that Jace was arrested on November 22, 2012, with the bond set at $280, on two charges of disorderly conduct.
James
James wins both for least flattering mugshot, and most expensive bond. Just last summer — August 29, 2014, to be exact — James was arrested for "contempt of family court" with a $1200 bond. The charge means, "Any willful disobedience to, or disregard of, a court order or any misconduct in the presence of a court." However, we know that he is a loving father, and has since turned things around, so it's hard to figure out what his specific crime was.
Want more Big Brother? Listen to Bustle's latest Big Brother podcast, The Diary Room, below, and check out more new episodes on our Soundcloud page. And, of course, expect the unexpected...
Images: CBS (1)