More 'Game Of Thrones' Audition Tapes Revealed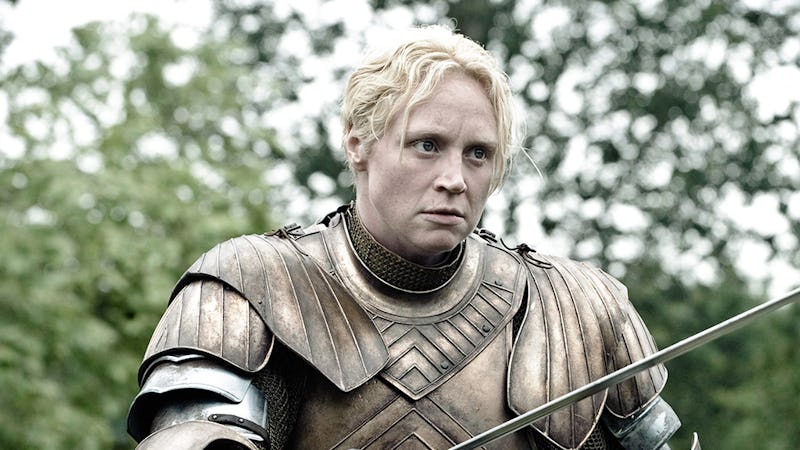 There are plenty of ensemble casts out there when it comes to TV, but perhaps none is as massive as Game of Thrones . The sheer amount of characters in the series is astounding, and while I admittedly haven't read the book, I have to commend the HBO show's writers for managing to give everyone in Westeros and beyond, no matter how small their role, a complex and intriguing history on screen. That can't be easy to do for a main cast, let alone for the dozens of secondary characters who come and go on a regular basis. (I'll never forget you, Ygritte!) If you're as fascinated as I am about the Hollywood casting project, as well as by the amazing actors the show seems to be lucky enough to get pretty constantly, you'll love the new Game of Thones audition tapes that premiered at San Diego Comic-Con on Friday, July 10.
Some fan favorites can be seen reading for their eventual on-screen parts, from Gwendoline Brooks and Rose Leslie to Stephen Dillane and Pedro Pascal. I love these little behind-the-scenes looks into what goes in to making a TV show and the hard work that the actors put in to bringing their roles to life, so this is right up my alley.
Perhaps the most amazing part of these audition reels is seeing the actors out of costume and completely removed from the vivid Game of Thrones world HBO has created. Of course it makes sense that without costumes and special effects, it's hard to make that connection between an actor reading lines and the life-like character they'll eventually portray in the finished product. However, it's amazing that you can still see a spark of those characters inside them, even in such a bare bones setting. No wonder they were eventually cast!
This isn't the first time we've been privy to seeing audition tapes for the show. Sophie Turner's and Maisie Williams' audition tapes appeared online a while back, and I think we all got a little hot under the collar watching Jason Momoa reading for the role of Khal Drogo. Sure, they're completely unnecessary tidbits, but I'd be lying if I said I don't love having the opportunity to see where these larger than life stars started and to witness the growth they experience as actors and artists as they spend more time with the characters they're portraying.
Image: Helen Sloan/HBO