What Your Favorite Fashion Week Says About You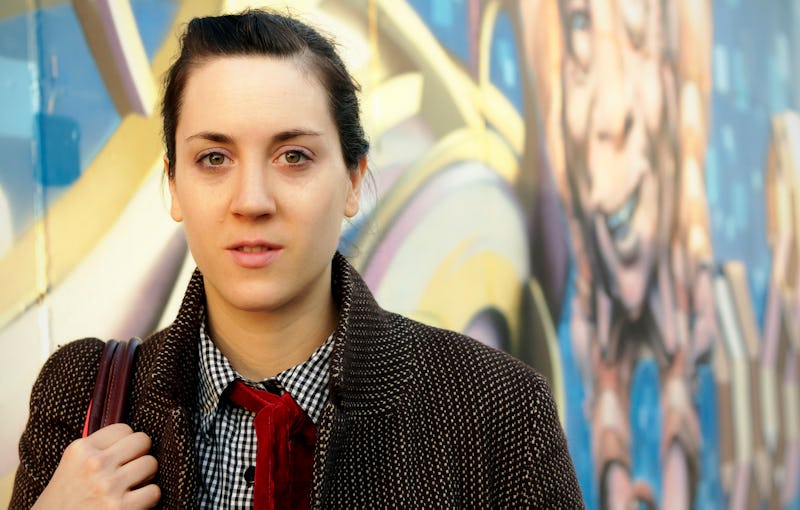 The clothes, the models, the designers, the controversies: Oh, fashion week! It's all pretty exciting for a devoted follower of all things clothes. But even though there are about 40 fashion weeks held around the world, there are few that get more attention than those held in New York, London, Milan, and Paris. Or in other words, "The Big Four."
Each of these fashion weeks has a distinct "flavor," if you will, and therefore each is known for certain general qualities that have the tendency to attract a particular type of fashionista. Now, of course there are those who just love it all, and could find themselves anywhere in the world enjoying the runways and events, but it's also pretty natural for individuals to have a favorite.
What would your dream fashion week destination be? The answer could tell you a lot about your sense of style and sartorial personality. I'm even going to take it so far as to say that your ideal fashion week could even explain part of what makes you who you are! Now, understandably, this little exercise is only for a bit of fun; but you never know what you might find out about yourself when you put your personality traits and your fave fashion week together.
I've chosen seven of the most popular fashion weeks for you to take a peek at and find out what your preferred week of runways says about you.
1. New York Fashion Week
You're the trendsetter. Just like New York Fashion Week was actually the first of the fashion weeks to be inaugurated, you're a forerunner and a pioneer. NYFW is also the first in the "Big Four" to premiere in February and September, so this makes you "the leader of the pack" in your friend group.
You've got a penchant for sportswear (or athleisure) as well as black on black, and your house is the place to be when it comes to social gatherings. New York is the fashion capital; and wherever you are is the social capital.
2. London Fashion Week
You're the statement maker. Since London Fashion Week is known for showcasing edgy and avant-garde design, you're loud and proud, and your friends love you for it. London is actually the last of the "Big 4" to be established, so this makes you, despite your massive influence, seem a little inexperienced or young to some. But you're able to dig deep into your roots and pull out some truly impressive wisdom to those around you.
3. Milan Fashion Week
You're the traditionalist. Even though Milan Fashion Week has a reputation for over-the-top looks, iconic style always exudes from its fashion shows.
You take most things pretty seriously, you dress to a T, and you are always well put together. There's something to be said for your stability, because you always come through and outdo the expectations placed on you.
4. Paris Fashion Week
You're the purist. Paris Fashion Week wasn't the first, but the city itself was the beginning of high fashion as we know it. You like to find the best manifestations of not just fashion and beauty, but almost everything in life. Your coffee is a craft; your car is a luxury; your taste is expensive. Don't apologize for it, because it's you who helps people see the quality in life. And you just have a knack for knowing what's good. Like PFW, you specialize in the "haute couture" of life.
5. Berlin Fashion Week
You're the late bloomer. Berlin Fashion Week may not have started until 2007, but it's been gaining a massive amount of traction in the industry. So what if you're late to the game? Once you bloomed, your blossom was fantastic. You're able to catch up quickly, and eventually, people just assume you've been doing something for as long as you can remember.
6. Los Angeles Fashion Week
You're the rule breaker. Los Angeles Fashion Week has a long history, but it's ever-changing and in flux as far as locations and sponsors, which has created a fashion week that is basically run by fashion enthusiasts and bloggers as of late.
There's a whole different vibe at LAFW, and you can relate. You're wild and free, and you don't care what the general standards are. The way you see it, someone has to reset traditions, and your flare for the interesting keeps you relevant and fresh.
7. Australian Fashion Week
You're the modernist. Australian Fashion Week is known for being fashion-forward and youthful, and it's one of the fashion weeks dubbed to be on the radar this year. Essentially, you're the up and coming style icon who is known for being excellent in what you do. People just can't ignore you. You have a passion for what's new and exciting, and like Australia itself, you're on the edge of the world.
Images: MichaelTapp/Flickr; Getty