'SYTYCD' Contestant Jessica Rabone's 6 Best Dances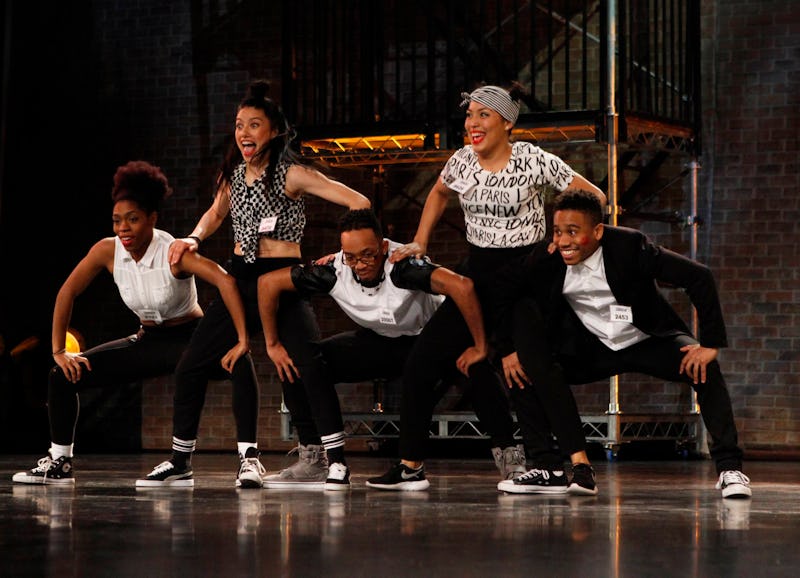 The best part of So You Think You Can Dance Season 12 is finally here, with the show entering its live performances on Monday, July 13. To prepare for the epic choreography and dance numbers, it's time to watch So You Think You Can Dance fan-favorite Jessica Rabone's best dances. JJ's sister may be super famous in Japan, but she has proven she's a star all on her own on So You Think You Can Dance so far. After being selected to be in the Top 20 during the second episode of the Vegas callbacks last week, she's about to show how good she moves in front of a live audience.
Jessica is no stranger to the street dance scene. She isn't a household name yet (even if she's slowly becoming one now, thanks to So You Think You Can Dance), but she's had a pretty successful career as a dancer in music videos, TV shows, commercials, and concerts. Jessica and her artistic collaborator Yachiyo "Psyche" Hara are the creative masterminds behind the dance group Ebiz. Both women were born and raised in Japan, and choreograph and dance in their group. She has also been a member of the dance group the Groovaloos and has performed with So You Think You Can Dance alum Comfort.
As a seasoned performer, Jessica should know what to expect from the live performances on the Fox show. And here are some of her best dances so far — even though I'm certain there will be plenty of more to add once Jessica hits the live stage on Monday night.
6. Ebiz Dance Battle
Jessica and Yachiyo each lead crews in their battle against each other for their Ebiz dance group. Although it was a "battle," the women showed that you can be competitive and talented while also remaining accessible and endearing.
5. Female Street Dancers At Vegas Callbacks
The whole dance was solid with these female dancers from Team Street during the first episode of the Vegas callbacks, but Jessica showed she can standout in a crowd thanks to her smooth moves.
4. The Groovaloos At CityWalk
As the sole female dancer in this performance, Jessica showed that her infectious happiness was a shared trait within the dance group Groovaloos.
3. "Party Of Five" At Vegas Callbacks
Judge Paula Abdul called Jessica "magical" after her callback group (the self-titled "Party of Five") performed the dance they had choreographed overnight.
2. "Rin" With Ebiz
Jessica's love of contemporary was displayed in her dance "Rin" for Ebiz and she showed she has a lot of range when it comes to her dance moves — which will definitely help her in the Top 20.
1. Audition For So You Think You Can Dance
When you audition for So You Think You Can Dance, you only have a few minutes to prove to the judges that you're worth watching on national television. Jessica won over judges Jason Derulo, Paula, and Nigel Lythgoe with her winning personality and dance moves, and that first impression helped her enter the Top 20 dancers. Let's see if she can keep wooing the judges and audience now that she's officially a top contestant on So You Think You Can Dance.
Images: Adam Rose/FOX; danceonfox/Tumblr