Things You Forgot About The 'Lizzie McGuire' Pilot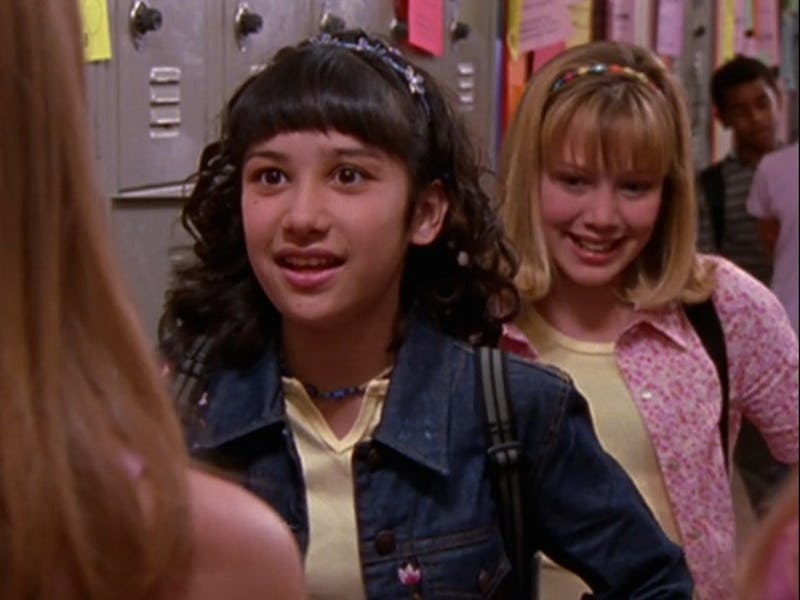 When it comes to classic Disney Channel, nothing quite trumps the days of good ole Lizzie McGuire. Seriously, to say I was a big fan would be an understatement. Not only was the show super funny and relatable, but the character of Lizzie McGuire defined my tween years to a tee. She was a total klutz but she had a heart of gold. And let's not forget her amazing fashion choices. I'm not gonna lie, I totally got bangs and a hair crimper to be just like her. Heck, I still love to watch the Lizzie McGuire pilot on my downtime, because, even now, it's a classic.
While I was a huge fan of the show back in the day, watching it again now, I realize there are quite a few important details I forgot about. Like, Lizzie and Miranda's first crush on the show, and just exactly how long Lizzie and Gordo have known each other (spoiler, it's a really long time). Even though it's more than a decade old now, the show will always hold a special place in my heart — from its cheesy jokes to its valuable parenting lessons.
So get ready to soak up all the nostalgia and mismatched outfits, because here are a few things you totally forgot about the first episode of Lizzie McGuire.
1. The Show's Narrative Is About Self Discovery
Surrounded by self-assured classmates, Lizzie struggles to find where exactly she fits in. She claims that, when it comes to middle school cliques, she's a D, as in none of the above. Basically, the whole story starts with Lizzie trying to find who exactly she is.
2. Coach Beiste From Glee is Lizzie's PE Coach
After basically playing the same role in both shows, Dot Jones has been helping us through our awkward teen years since the beginning.
3. Lizzie and Gordo Have Been Friends Since Diapers
These two go way, way back. Lizzie said she's known Gordo since she was 1 year old. Talk about the best relationships developing out of friendships. No wonder the two are so close.
4. Danny Kessler Was the School Hottie, Not Ethan Craft
Lizzie and Miranda may have been obsessed with Ethan Craft for the rest of the series, but, make no mistake, Danny Kessler was the OG school hottie. Lizzie basically said he was the Brad Pitt of middle school. It also probably helped that his family owned their own water park. No biggie.
5. Mr. and Mrs. McGuire Are Amazing Parents
Seriously, can we just get a round of applause for Lizzie's parents? Aside from constantly trying to use psychology in their everyday parenting, they always have their kids' best interests at heart. Now that I'm older, I can totally appreciate their characters even more. They were literally the best.
6. Gordo Is Wise Beyond His Years
I mean, I remember him being smart, but not this smart. Not only is he intellectually gifted, but he also stands as the voice of reason between Lizzie and Miranda's petty middle school drama. Why can't we all have a Gordo in our friend group?
7. Miranda Totally Ditches Lizzie For Kate
Even the best fall down sometimes. Miranda was always known for being her own person, but, when Kate asks if Miranda's mom can make them Mehndi tattoos for the pool party, Miranda jumps at the opportunity to hang with the cool kids. Kate also calls her Randa. Like what is that about?
8. Lizzie and Gordo Were Always Endgame
From the very first episode, it was evident that Lizzie and Gordo were meant to be. Not only did they spend the whole day tie-dyeing sheets together, but he basically called her his best friend. Awww!
9. Lizzie and Miranda Are Ride or Die Friends
Sure they've had their ups and downs, but, in the end, they always come back stronger than ever. Their epic friendship basically set impossibly high BFF goals for all of us at a very young age, and that's something we should never forget.
Images: Disney Channel (9)