5 Muslim Fashion Bloggers You Have To Follow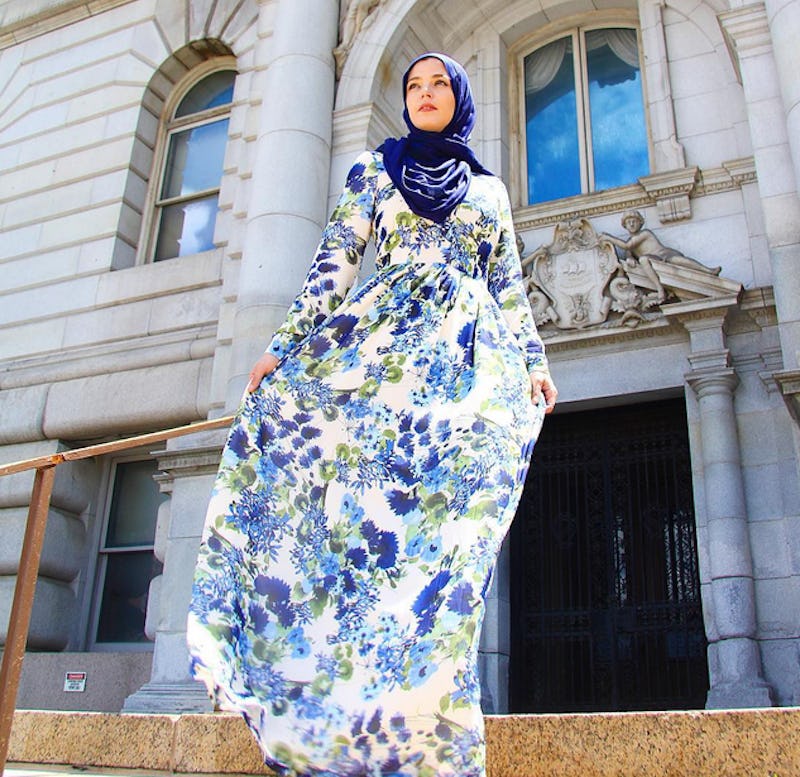 As more and more different types of fashion blogs come into the mainstream, I can't help but adore the diversity that is being spread through style tips and stunning OOTD looks for people who don't adhere to the unrealistic nature of Western beauty standards. Muslim fashion bloggers are rarely seen in the mainstream media, but their style can reach far beyond colonialist perceptions of Islamic dress. From The Hijab Lolita to Muslim beauty pageants, the world of Muslim beauty is far larger than we're often led to believe.
These beauty bloggers take the basic fashion blog set up and add their faith (and their faith's sartorial guidelines) to provide amazing beauty tips and tricks that adhere not just to the Muslim faith but to the wider world of fashion as well. Their advice isn't Muslim-exclusive, as often blog posts about staying cool whilst covered up can be applied to anybody. Yet seeing fashion blogs for Muslim women by Muslim women is exciting. No longer do looks have to be tweaked for these women; but these looks are expressly crafted for these women.
Personally, as a white woman, I love reading these blogs even if I know that I am not their target audience. Finally, the fashion world isn't specifically catering only to me, or women who look like me. And that's a beautiful thing. Their looks are flawless, their tone is happy; and these specific blogs are scratching the surface of a massive Muslim fashion blog network we'll hopefully be seeing much more of in future.
Torkia is not just the genius behind hijabtrendz, but she also gives amazing advice for Muslim girls on her YouTube channel. Not just that, but this entrepreneur also has her own fashion collection.
The Muslim Girl describes her page as a "lifestyle blog for every Muslim girl who wants to live life beautifully, simply, and modestly in the 21st century." Her tips effortlessly tie in many key aspects of the intersection of Muslim religion and fashion.
Amena makes beauty and lifestyle videos twice a week, whilst also running her store Pearl Daisy, where she sells "hoojabs," a hooded hijab that was an invention all of her own!
4. Haute Hijab
Although technically a clothes site, the blog behind it all is filled with amazing styling and beauty tips that will benefit everyone, not just customers.
Tajima's blog was a huge hit in the U.K. for her unique take on Muslim fashions. She now runs her own fashion label, MAYSAA, and her features and interviews include ELLE Italia, Address Magazine, and Harper's Bazaar.
Images: Dina Tokio/YouTube; The Muslim Girl/Instagram; Amena/YouTube; Haute Hijab, Hana Tajima/Instagram