Proof That Wren Is Under The Big A Mask On 'PLL'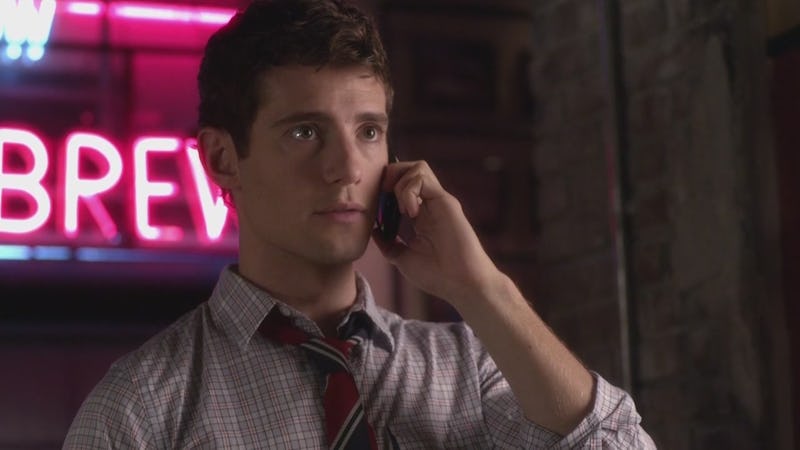 By now, most fans have heard about "Drunkgate," the supposed Pretty Little Liars spoilers posted on Reddit by someone claiming to be a former Production Assistant on the series. Both ABC Family and showrunner I. Marlene King have stated that the spoilers are false and not actually the confessions of a fired insider, however, that doesn't mean whoever did post them didn't get lucky. Sure, they might've been pure speculation from a fellow fan, but I think the spoilers got one huge thing right: Wren is Charles DiLaurentis.
That's been one of my biggest theories for a very long time. I was suspicious of Wren from the moment I saw him conveniently run into Hanna at Radley in Season 3. The fake spoilers just make this the perfect time to revisit all of the clues that prove Pretty Little Liars was laying the groundwork for Wren to be Big A way before anyone went on Reddit to spread that rumor.
If you can just look past Julian Morris' distractingly handsome face, I think you'll realize that Doctor Kingston is actually one of PLL's most suspicious figures. In addition to being the right age to be Charles-in-disguise, Wren has pursued two of the Liars to an uncomfortable extent, has major ties to Radley, and until he suddenly disappeared midway through Season 4, always seemed to be in the right place at the right time to catch the Liars on an A hunt.
But that's not even all of the evidence. Here are 11 clues that prove Wren is Charles DiLaurentis that have absolutely nothing to do with "drunkgate."
It's time we start bracing ourselves for the return of Wren, because all signs point to him showing up under that Big A mask in the Pretty Little Liars Season 6A finale. For more Charles theories, check out Bustle's PLL podcast, and subscribe to our feed on SoundCloud.
Image: ABC Family