2015 Emmy Noms Left 'Girls' Out In The Cold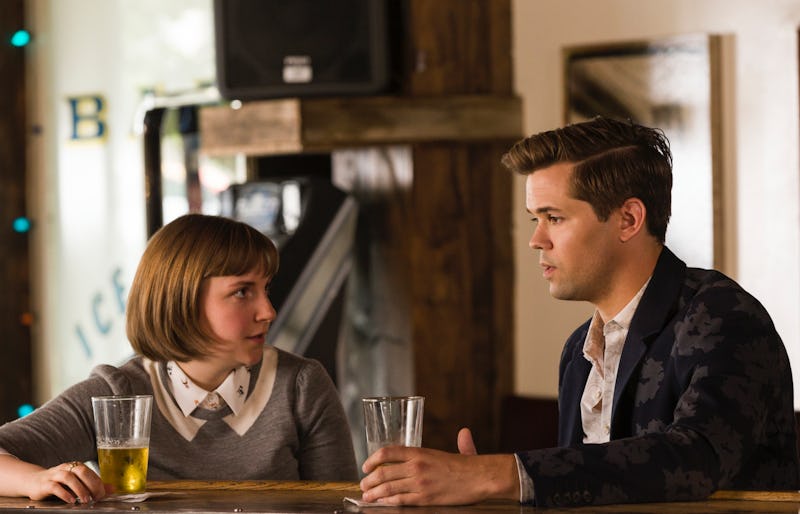 As is wont to happen any time a major award show releases its contenders for that year, pop culture fans like yours truly went through a series of emotions after the 2015 Emmy nominations were announced Thursday morning: There's the the excitement over the picks the voters got right (YAY TARAJI P HENSON! YAY AMY SCHUMER!); there's the predicting who is going to walk away the victor of each category (seriously, that Outstanding Lead Actress In A Drama Series roundup is unreal, your guess is as good as mine); there's grieving over the Emmy snubs, like Lena Dunham and Girls. Just when you think you've felt all the feelable feelings, there's the "WAIT, WHERE'S LENA DUNHAM?" moment. Seriously, though. Where's Lena Dunham?
For the past three years, HBO comedy-drama Girls has been an Emmy nominations fixture, but it was not included in any of the major categories this time around. (Quick happy aside: shoutout to Gaby Hoffmann and Adam Driver for their much-deserved noms!) As solid as the Outstanding Comedy Series and Outstanding Lead Actress In A Comedy Series categories are, it's both a bummer and a surprise Girls and Dunham didn't make the cut.
In my humble TV-loving opinion, number four was the best season of Girls since Season 1, so no, as a matter of fact I can't believe it wasn't bombarded with recognition. Not only was Dunham's performance throughout Season 4 razor sharp (her portrayal of The "Cool" Teacher Who Wants To Be Friends With The Students was beyond perfect), but every last episode teetered on the "too real" precipice in a brilliant way. I mean, did the voters see "Triggering"? That college party mess was my EVERYTHING.
Honestly, I could list a ton of reasons why Girls and Dunham deserve noms for the both heartbreaking and hilarious fourth season, but instead, I present you with the following:
If that isn't the stuff of comedy gold, I do not know what is. If I ever get a tattoo, it'll be of Zachary Quinto gnawing on a toothbrush.
Image: Mark Schafer/HBO