New 'X-Files' Teaser Brings Back Mulder & Scully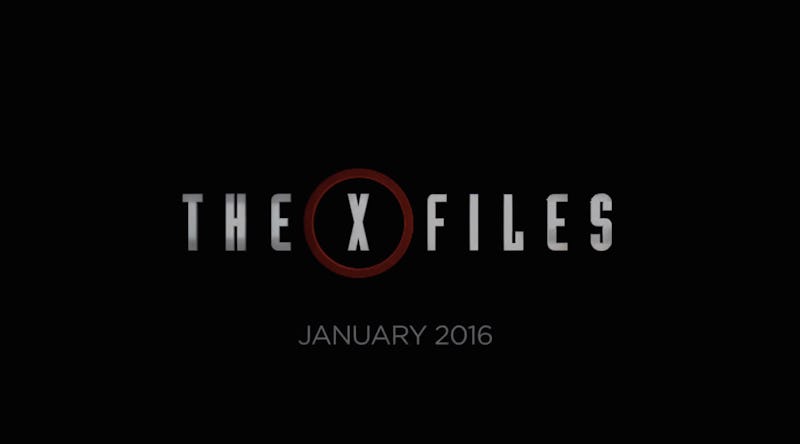 I'm going to mention this from now, but the new X-Files teaser clip that was released on Thursday during an episode of Wayward Pines is like offering a drop of water to a man who is dying of thirst after crawling out of the desert. There has been an X-Files drought, you guys, and this teaser gives us our first look at what will be salvation for Mulder and Scully fans. However, salvation is so very far away and, in the meantime, every small piece of news about the upcoming X-Files reboot is both everything, and not enough. In the 15 second teaser clip, we catch our first glimpse of Mulder, of Scully, and of some of the mysteries they will be facing... sort of. Mostly, it's just a lot of mist, that familiar music, and those familiar faces attached to the names that have become legend.
I don't know about you, but I can't hear that theme without getting chills, and, despite how short the teaser is, you'll definitely be left squealing with joy. How could you not? The X-Files is back, the original actors are back, and it will be like Christmas come early — or, rather, come late, since the reboot doesn't premiere until January 2016.
If you were only a casual fan of the X-Files before, now is the time to rewatch the entire series in preparation for the reboot. If you were an obsessive fan of the X-Files before, now is still the time to rewatch the entire series. However, as both types of fans try and wait patiently until next year for the new series, they can watch the teaser as many times as their little hearts desire below. It's worth it for your glimpse of Mulder and Scully alone.
Check out the teaser below.
Image: YouTube (3)