Austin Should Lay Low On 'BB17'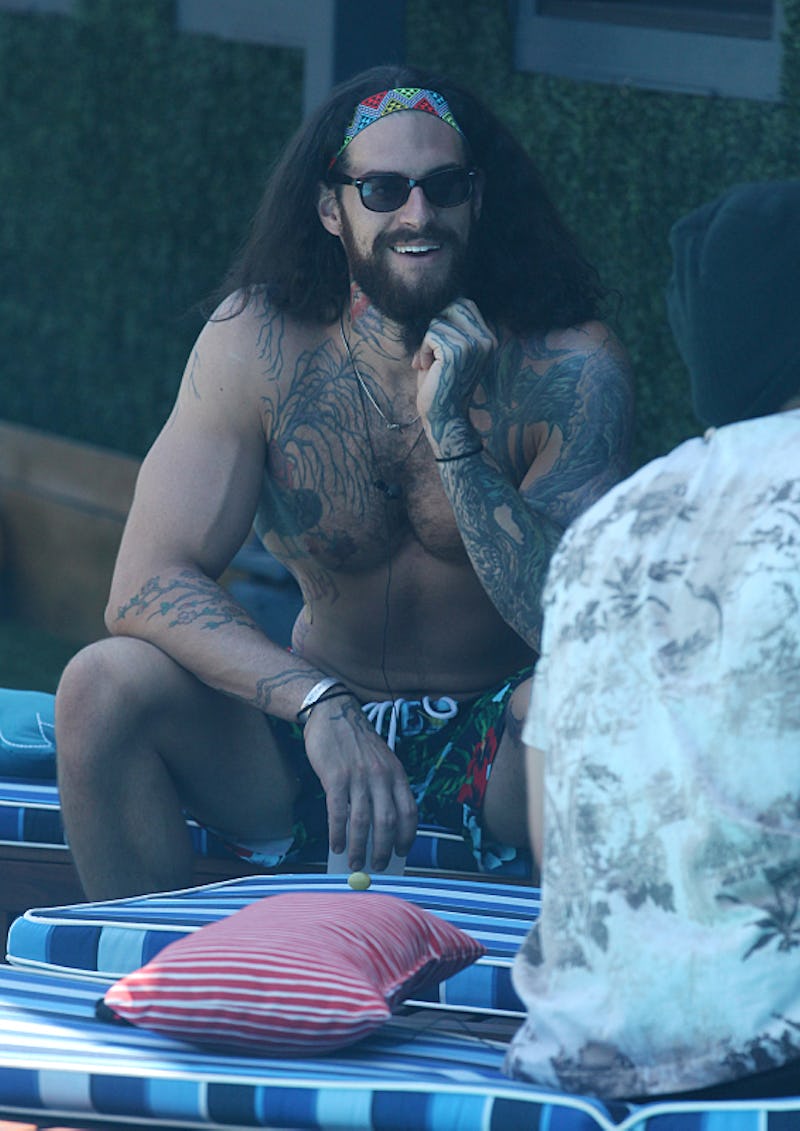 With only three houseguests evicted so far on Big Brother this season, it's still a little early for big power moves. This is the time to form strong alliances and make sure you have the numbers in the game in order to make it to the next week. You don't want to show your hand too early and make it look like you're in control of the house or manipulating others because that is a surefire way to go home. Unfortunately, Austin doesn't seem to know this and is playing the game a little too hard right now as Audrey has done in the past, and look where that has gotten her.
Austin should have known better from what went down during Vanessa's reign as HoH last week that he needs to lay low for a while right now in order to make it further in the game. He got into a ton of trouble with Vanessa when he clearly threw the Power of Veto competition when he thought letting Johnny have it and Jeff being put up on the block might be better for his game. However, that wasn't the plan that he and his alliance members had decided upon before the competition. Austin may have fooled his other alliance members but not Vanessa who saw his throwing of the competition as a selfish and dishonest move.
Austin seriously put his game in jeopardy with that move, so I would've thought that he wouldn't be so quick to make sly and bold moves like this so soon after. But he did. The only thing I can chalk it up to is Judas made him do it.
Yes, during Sunday night's episode Austin made another gaffe in the game, which I hope doesn't come back to bite him. Now that Jackie is Jeff-less in the game, she's sad, alone, and vulnerable, so she turned to Austin for assurance that she wouldn't be put up on the block. Austin comforted her and told her not to worry without checking in with his alliance members about their plan for the week first.
Of course, this got back to Shelli and Liz, who weren't happy that Austin would take it upon himself to nearly make deals with Jackie. They lost some trust in him as a result. For more on Big Brother 17, check out Bustle's podcast The Diary Room below.
Austin is doing exactly what Audrey did early on in the game, which got her in trouble with the rest of the house. He's talking to a lot of people in different alliances and manipulating them for his own gain. This is of course what one does in Big Brother, but you can't let others see that you're doing it. The whole house turns on you when it looks like you've got a lot of deals at play, which is how you would expect things to go because that's how you stop people from winning Big Brother, after all.
What Austin should be doing now is continue to make deals and play the game but do so in a way that's not so obvious and paranoid. The best way to ensure a win in Big Brother is to have other houseguests unknowingly hand you the victory. If Austin keeps paying the game so hard, he might just play himself out of the Big Brother house.
Want even more Big Brother? Bustle's App has you covered. It's THE go-to place for any BB fan looking for round-the-clock Season 17 updates. BUT FIRST, you need to download the app from iTunes.
Images: Sonja Flemming/CBS; Giphy