9 Times Becky Made Us LOL On 'Big Brother'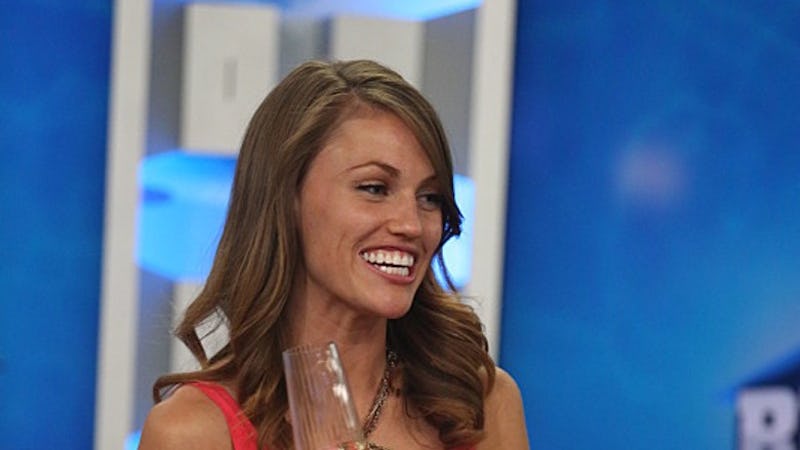 There are a number of houseguests on Big Brother 17 who have, thus far, been flying under the radar. Becky is one such person. Becky has been keeping a low profile in the house but, thankfully, as more houseguests go home, we have more time to get to know those less-prominent houseguests. If you've been watching the live feeds, you already know that Becky is hilarious on Big Brother .
If you don't have time to be a BB voyeur, though, then you might not fully appreciate Becky yet. I'm here to right that wrong. Becky is truly a diamond in the rough of the Big Brother house. Though she's not always at the forefront of the action, Becky certainly isn't afraid to speak her mind.
Once you start paying attention, you realize that not only is Becky outspoken but she is also pretty darn funny. Between her strange stories and hilarious quips, being a Becky fan is a pretty entertaining endeavor and I encourage you all to check out these classic Becky moments so you can see what she's all about.
Becky Goes All T-Rex On Us
This is what happens when you live in a house with no reading material or alcohol or any form of entertainment whatsoever.
Becky Lives It Up At the Singles Table
It's gotta be exhausting to be around all those showmances all the time.
When Becky Showed Her Resting Bitch Face
As a fellow sufferer of RBF, it's nice to see another kindred spirit struggle to control her facial expressions.
Becky Decorates
Becky takes some feng shui advice from RHOC's Shannon and puts some oranges in a bowl.
When Becky Earned Her Keep
... And realized she was working a little too hard for it.
Becky Talks About An Old Ex
She sure does have an open mind.
Becky Tells It Like It Is
Becky gives male viewers everywhere an excuse to stare at her boobs.
Becky Keeps Things Weird Around the House
Ten bucks says that potato ended up in the Slop.
Becky In a Pickle
This is just classic Becky.
For all the up-to-date info on the Big Brother cast, as well as everything else going on in the house, check out Bustle's very own Big Brother podcast, The Diary Room. Listen to the latest episode below, and be sure to check out future episodes on Bustle's SoundCloud page.
Image: Cliff Lipson/CBS