Is 'SYTYCD' Breaker Asaf Goren Single?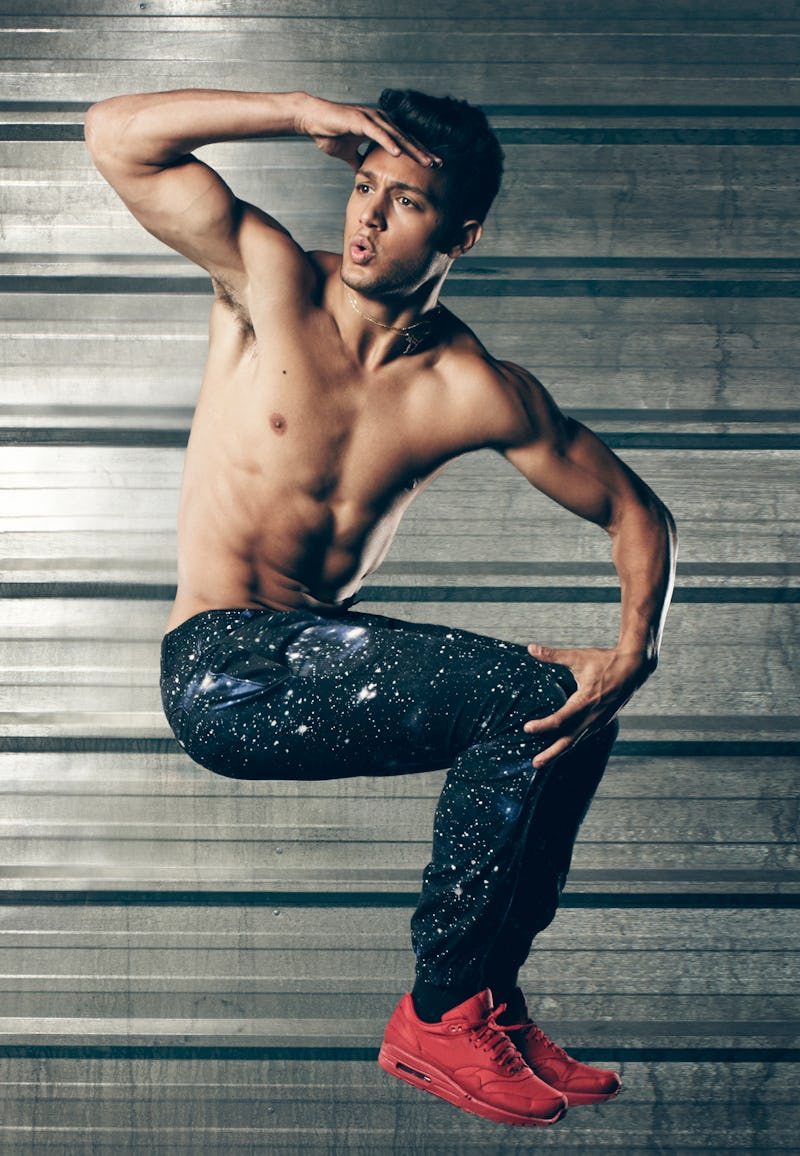 Last week was a major milestone for So You Think You Can Dance. My favorite ever reality competition series turned 10 years old and celebrated with a two-night television event featuring montage after montage of judges' table antics and Cat Deeley outfits, plus encore performances of the show's best ever routines. Monday's episode also marked the first cuts by audience vote for Season 12's Top 20. But don't fret, ladies. "Hebrew Breaker" Asaf Goren is safe. I have to wonder if he celebrated his survival in the competition with anybody special or if he's rolling through the chaos of the show solo. So, is Asaf Goren single?
Like the savviest of heartthrobs, Goren is keeping his fans guessing on that front. I can't imagine that he'd have any trouble attracting a partner though. Not only can he move well enough to make the So You Think You Can Dance judges stand up and take notice, but he's also an experienced underwear model. A quick Google search of Goren's name calls up some blush-inducing snaps from his portfolio. Here's his agency profile page with a selection of Goren's modeling work, just because I like you guys so much.
So, we've got an attractive, talented man who's Calvin Klein-approved. (He sings too. Come on.) Has anybody locked that down? Goren posted this suspicious graphic on Instagram recently.
Who's the lucky lady? Asaf Goren is a doting big brother. The cutest girl he knows is his baby sister, who he tagged here. All clues point to the dancer being a devoted family guy. According to his official contestant interview, the first thing he did when he made the Top 20 was call his mom. And his sisters are a constant presence on his social media. In this upload, he says they've always "been cooler than [my] friends."
In late June, Goren gave an interview to Jewish News that addressed his new-found stardom and the response from ladies on Twitter. When asked how many women had messaged him, Goren maintained that his focus was on the challenge at hand.
"Well, maybe fifty, but I ignored all of them. I have a goal. I don't have time for a social life. I am focused on my dream and I can't lose focus right now by hanging out with girls."
Despite the fact that I'm sure way more than 50 women would love to be Goren's main distraction, it would seem that he's not in the market for a relationship at the moment. Who has time for dating when the competition to be America's Favorite Dancer rages on?
Images: Brooklin Rosenstock/Fox; Giphy