"Cowgirl Copper" Is The Prettiest Shade Of Red For Fall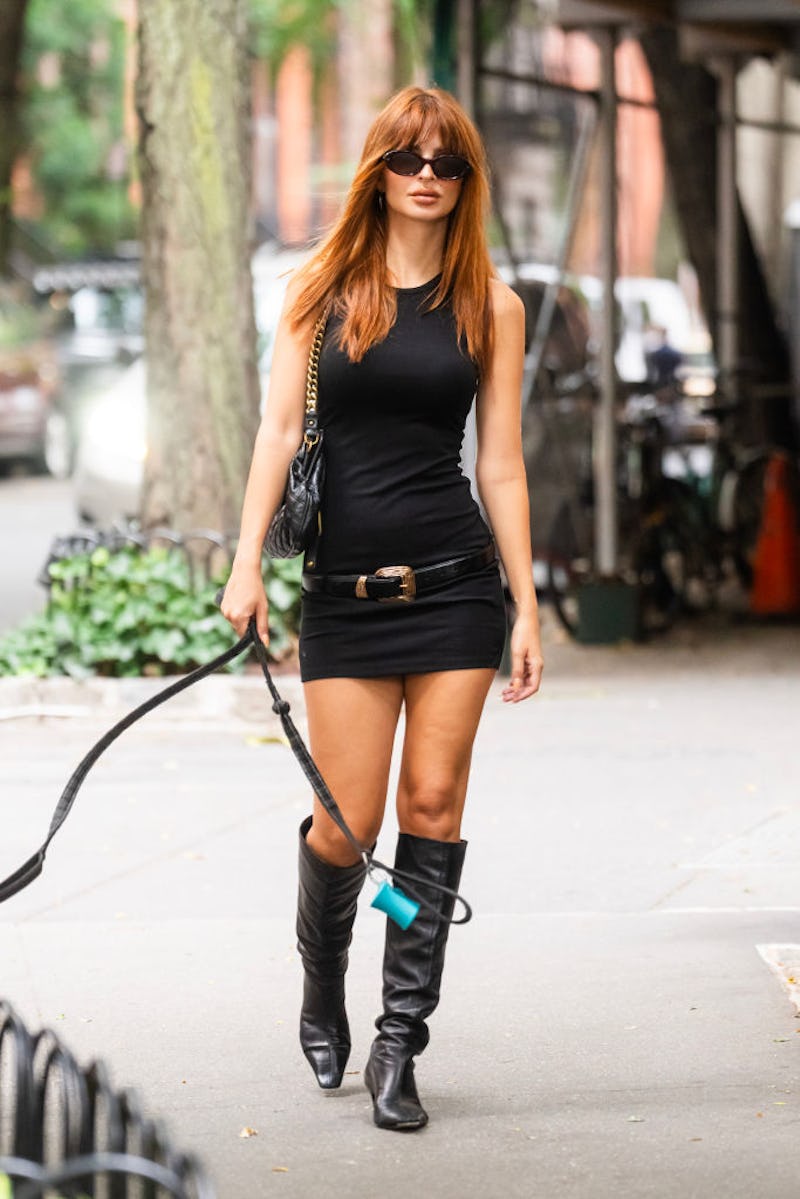 Getty Images/Gotham / Contributor
For the perfect shade of red that transitions seamlessly from summer into fall, hop on the cowgirl copper train. With over 2.7 billion views on TikTok, this hair color is the latest twist on the much-loved copper hair trend that's been seen on everyone from Zendaya to Kendall Jenner.
Cowgirl copper is essentially a mix of red and brunette that fades into a golden blonde hue on the ends, says Paul Labrecque, a master stylist, colorist, and creative director with Paul Labrecque Salon and Skincare Spa. "It gives more of an ombré, sun-lightened look, especially on the lengths of the hair," he tells Bustle. And that's actually how the color got its name.
The goal is to achieve the same tones that would happen naturally if you spent the summer outside riding horses, just like a cowgirl. When you're wearing a cowboy hat — or a helmet — the roots of your hair stay dark while the ends start to lighten in the sun, Labrecque explains. This gives your strands a multifaceted look where the red tones are richer at the roots and lighter at the ends.
Cowgirl copper is an easy way to go red if your hair is brunette since it incorporates darker tones. Labrecque says it also works well on light hair since the red dye will deposit easily and appear extra-bright. In any case, the trend is an ideal way to transition to a darker shade for fall. Here's what to know about cowgirl copper hair.
How To Ask For Cowgirl Copper
The process of getting cowgirl copper will depend on how dark your roots are, says Labrecque. In most cases, the shade can be achieved using a glossy, multi-faceted red tone with a darker root shadow and blonde highlights on the ends. Adding blonde pieces in the front to frame your face will also play up the I spent all summer outside aesthetic.
As with all hair color, though, "It's important to be realistic about the undertones of your unique skin color," says Labrecque. "For example, this color could look more like brass on those with very olive skin, so check in with your professional colorist and really be sure this look is going to be complementary to you."
How To Maintain The Shade
Red hair is notorious for fading fast, so be sure to cover your strands with your best coastal cowgirl get-up when you're heading outside, as well as scalp SPF and color-protective products to extend the length of your shade.
Source:
Paul Labrecque, master stylist, colorist, creative director with Paul Labrecque Salon and Skincare Spa