The 20 Best Audiobooks To Fall Asleep To
Get your snooze on with these relaxing audiobooks.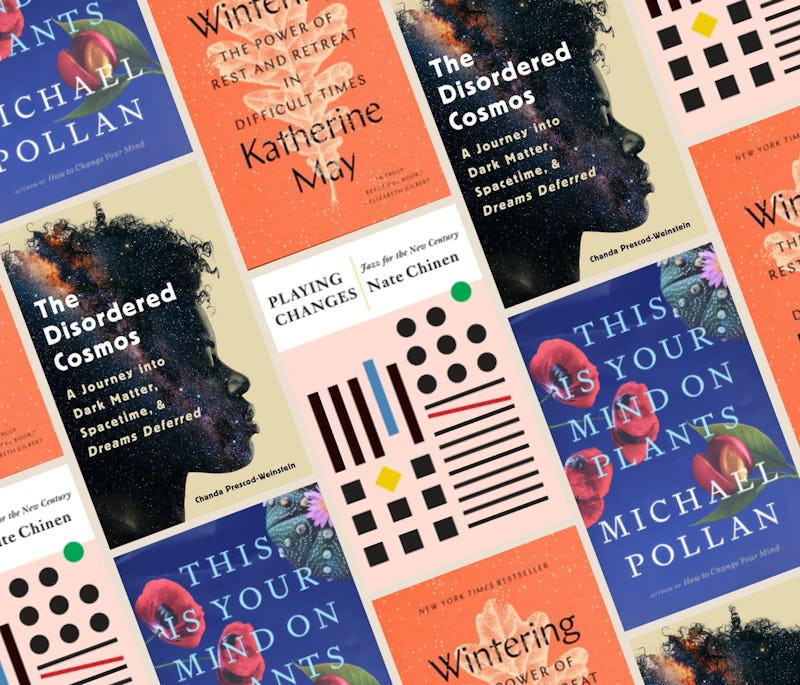 Courtesy
Reading before bed is one of life's great luxuries, but it's not always the easiest activity. Aside from the ever-present risk of dropping your book on your face at night — everyone's been there, right? — there's always the chance that you'll disrupt your sleep schedule with the blue light from your eReader screen. This is where audiobooks come in. For those of you who want to fall asleep listening to an audiobook, Bustle has pulled together a list of 20 great options.
So what makes an audiobook a good choice for bedtime listening? Let's face it, there's nothing worse than picking back up with an audiobook, only to realize that you lost the plot — quite literally — by falling asleep during your last listening sesh. So, although some folks may enjoy listening to novels before bed, we tend to think that nonfiction makes for a better choice.
That goes double for nonfiction about calming subjects like plants, outer space, and even the act of sleeping itself. That's not to say that those subjects are boring, or that it's OK to ignore them by literally sleeping through them. (Trust us, we mean no disrespect to the books on this list.) It's just that those books offer the most relaxing cadences and subjects to maximize your sleep comfort.
Below, the 20 best audiobooks to fall asleep to.
We only include products that have been independently selected by Bustle's editorial team. However, we may receive a portion of sales if you purchase a product through a link in this article.
This article was originally published on