15 Thoughts I Had Watching Bridget Jones's Diary In 2021
A film review for current times, if you will.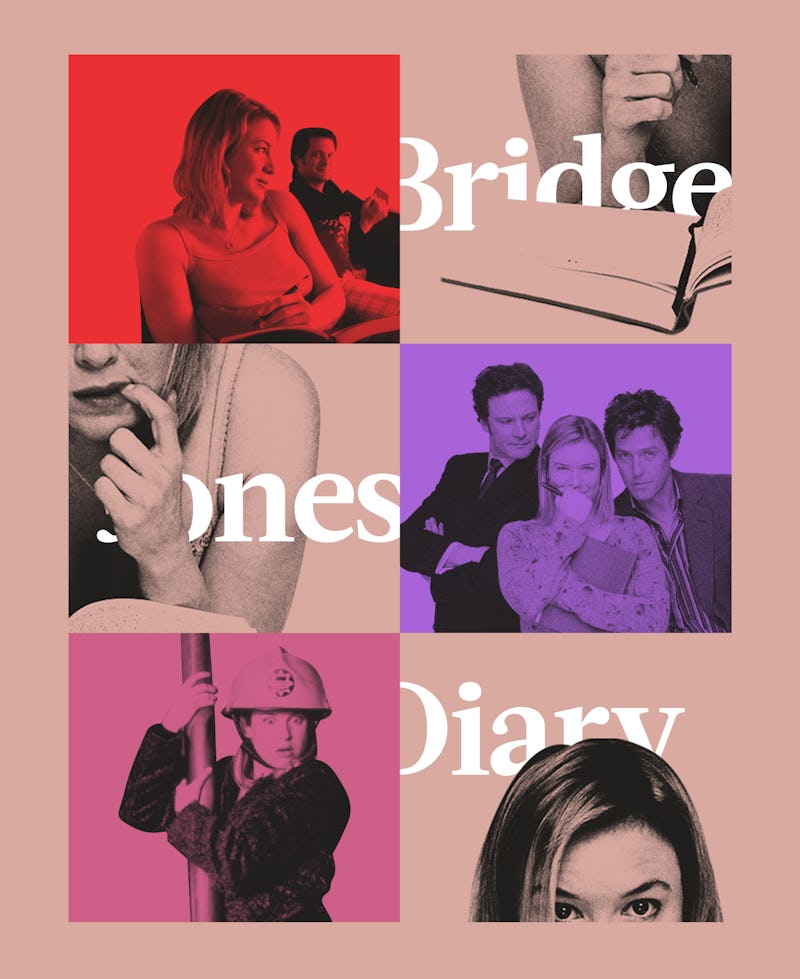 Photo Credit: Jason Bell, Laurie Sparham, Universal, Studio Canal, Miramax, Kobal/Shutterstock, Michael Ochs Archives/Getty Images
"How have you never seen Bridget Jones!?" is a question I get asked a lot, often in shrieking and accusatory tones. At that point I'm terrified to admit that I have also successfully avoided watching Notting Hill, Love Actually, and The Holiday. Let's face it, they're all practically the same movie.
For better or worse, the 2000s created a rather specific brand of British rom-com; one that features either Hugh Grant or Colin Firth. Or, in Bridget Jones's Diary's case, both. The storylines usually follow a white woman with little or no agency, desperately searching for love, and at times caught between "charming" English men who eventually have some sort of duel, or modern equivalent, in the name of "honour". Though we're led to believe that the women get their happily ever after, their entire existence is objectified, and seems to rely on the actions of emotionally unavailable men.
Not having a heart of stone, however, I do sometimes succumb to films of this genre when I need a bit of a fairytale view of romance. And right now, after being locked down for aeons with no dating life in sight, I need a lot of fairytale.
So, 20 years after Bridget Jones's Diary was originally released, I finally sat down and watched the film. Here's what I thought.