17 Books On Race Every White Person Needs To Read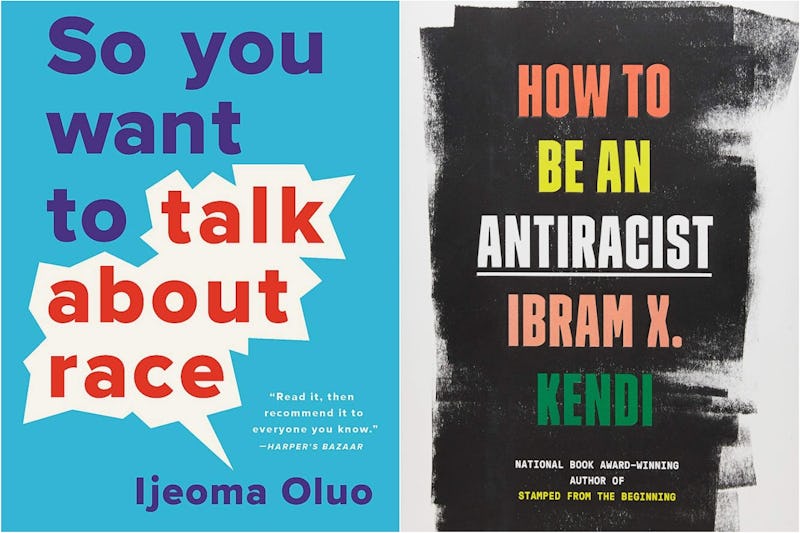 Despite years of talk about living in a post-racial America, the police-involved deaths of George Floyd and Breonna Taylor serve as grim reminders that racism is still alive and well in the modern day United States — and always has been. Now, as every television set across the country flashes with images of peaceful protests turned violent in Minneapolis and St. Louis, it's becoming clear that unless we do something to stop it, the hate and violence emboldened by the current presidential administration will only get worse. A good first step to take? Educating yourself with these books on race all white people should read, because it is up to all of us to put an end to racism.
Incidents of police brutality and protests against it pepper recent memory, from the Watts riots in 1965 LA to today's protests across the country. According to Mapping Police Violence, "There were only 27 days in 2019 when [U.S.] police did not kill someone." Despite comprising only 13% of the U.S. population as a whole, black Americans make up 24% of people killed by police, and are three times "more likely to be killed by police than white people." If that weren't enough, between 2013 and 2019, "99% of killings by police... have not resulted in officers being charged with a crime," Mapping Police Violence also reported.
Because we cannot afford to allow police to continue to harass and kill people of color without consequence, here are 17 essential books about race all white people should read. Getting informed is only the first step on a lifetime journey of anti-racism, but it's a necessary one that these enlightening reads can help you make.
This article was originally published on