Love Island's Afia Has A Very Relatable Reason For Disliking Dating Apps
Here's everything you need to know about the Love Island bombshell.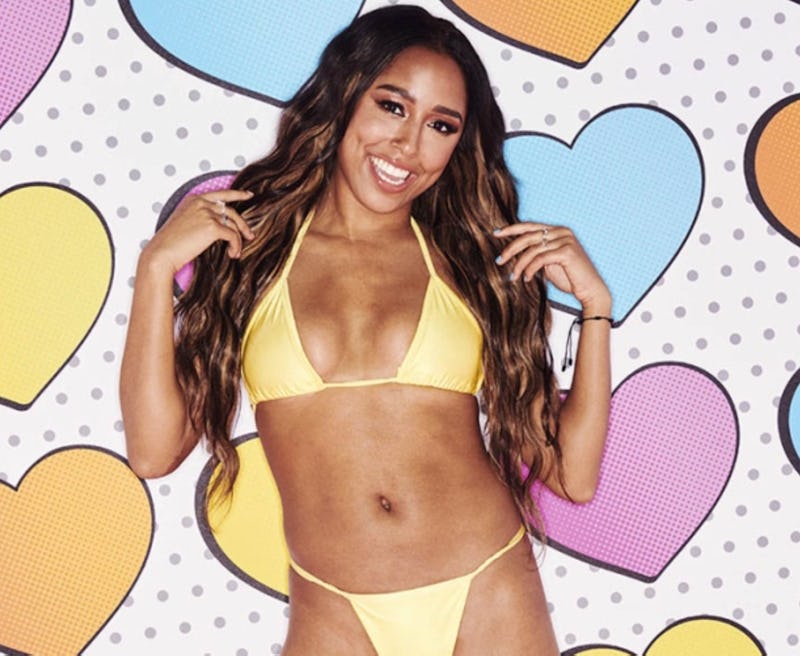 ITV
The much-anticipated eighth season of ITV2's reality-dating phenomenon Love Island is now underway, and fans are looking ahead to a long, hot summer of love (and plenty of memes). As longtime viewers will be well aware, the Love Island villa welcomes a string of newbies throughout the course of each series - and this year is certainly no different. Just a couple of days into the 2022 season, it has been announced that not one, but two new girls will be entering the Majorcan villa. Ready to meet one of the newest islanders? Here's everything to know about Love Island's Afia Tonkmor.
What Is Afia Tonkmor's Job?
25-year-old Afia currently lives in London where she works as a lounge host at a private members club.
What Is Afia Tonkmor's Instagram?
Tonkmor is fast approaching 3,000 followers on her Instagram account at the time of writing. Although, that number will likely sky-rocket following her Love Island debut. Followers of the newest islander can expect snapshots of Tonkmor's everyday life in and around London, as well as some glamorous holiday pics in Barcelona and beyond.
What Else Is There To Know About Afia Tonkmor?
Tonkmor views her Love Island stint as a "once in a lifetime opportunity" to meet the man of her dreams. In addition to finding the one, the self-described "kale enthusiast" also wants to have "an amazing summer" and "just have so much fun" with her fellow islanders. However, she also has a very "competitive" side. "If I think that the person is worth it and I can see an end goal I wouldn't just sit back like a wallflower, I would be quite competitive," she revealed before entering the villa.
When it comes to dating, Tonkmor revealed that she falls in love "too quickly." Prior to entering the famous villa, she added, "two dates I am like, 'OMG I am obsessed with this boy, he's everything.'" She also isn't a fan of "any apps at all." She added, "I've always found it easy just to meet people face-to-face. I've just never met someone that I want to be with long-term."
Love Island currently airs nightly on ITV2 and ITV Hub. Episodes are available the following morning on BritBox.
This article was originally published on