Here's Why The Bachelorette Dedicated Its Hometowns Episode To Erich's Dad, Allan
Erich updated viewers after filming wrapped.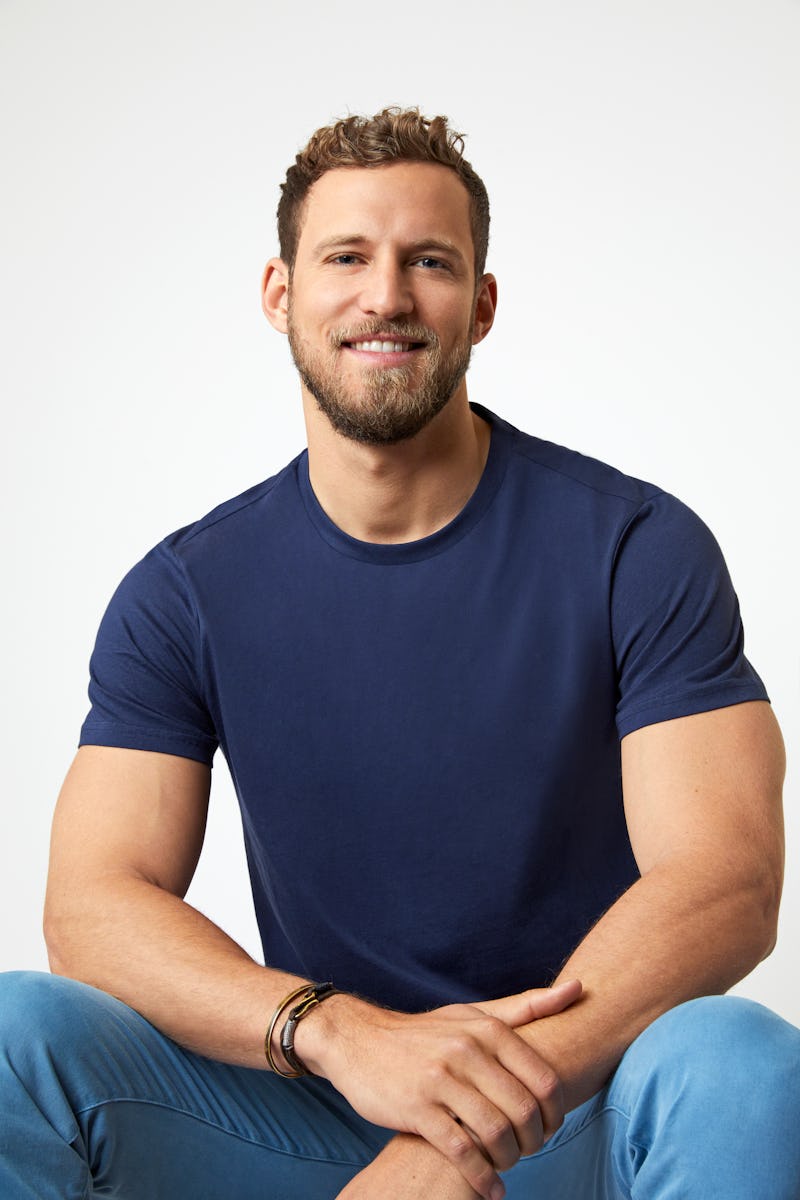 ABC/Ricky Middlesworth
During the Aug. 22 Bachelorette hometowns episode, Gabby Windey and Erich Schwer shared one of the most emotional moments of the season — or, rather, of the show. Gabby's third hometown date brought her to New Jersey, where she got to meet Erich's family — including his dad, Allan Robert Schwer, who was living with a terminal appendiceal cancer diagnosis at the time. "We just don't know how much time there is, and it's really, really, really sad," Erich said in a confessional, before bringing Gabby home.
"Everything that you guys are going through — it really means the world, honestly, for you guys to allow us in," Gabby told Erich's parents. As an ICU nurse, she bonded with Allan regarding his hospital stays. "We get really close to our patients," she said.
Gabby also got to spend time with Erich's mom, Donna, who worked as Allan's caregiver at home. "Commitment, in my family, is really important," she told Gabby. "You don't give up on each other. You can't quit, ever. For anything. Allan and I will be married 35 years, and we've been through a lot. You always have to stay together, and be together, always."
The latest Bachelorette episode actually ended with an "in memoriam" dedication to Allan — because sadly, Erich's dad died after filming wrapped. Erich first shared the news on July 9, two days before the season premiered. "Thankful for everything you've done for me," he wrote on Instagram. "We are gonna miss the hell out of you Big AL. I love you so much dad."
During the airing of the Aug. 22 episode, Erich also shared several throwback photos of his dad — including a sweet snap where an apparent baby Erich snoozes on Allan's chest.
Though the circumstances were heartbreaking, meeting Erich's family at such a difficult time seems to have brought Gabby and Erich closer together. "Seeing [Erich] with his family today, and seeing his family's commitment to be together, it's so beautiful," Gabby said in a confessional. "Today really solidified and clarified my feelings for Erich. And there's no denying that I do have these great, great, great feelings for him."
Erich echoed the sentiment during their dinner date. "I'll never forget today. Today, was just like, very real. Very real and very important to me. It's like, a huge deal for me to bring someone home even," he said. "And in this context — like, my dad isn't doing well. That's the reality of the situation ... ultimately, they were really, I think, surprised to see how much I like you, and how much I wanted you there. Because that's all they want, too, is for me to be happy, and for me to be with somebody like you."