TikTok Is Divided Over Anne Hathaway's "Rude" Interview
Fans have come out in defense of the Devil Wears Prada star.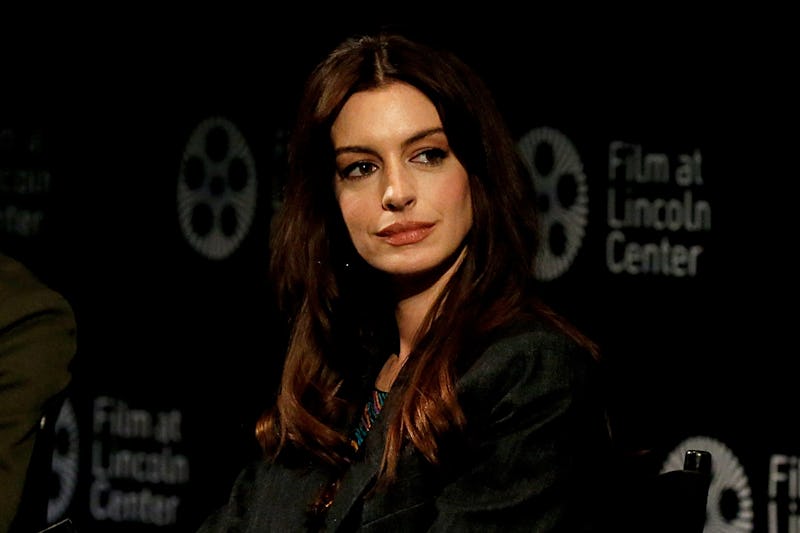 Dominik Bindl/Getty Images Entertainment/Getty Images
Following the resurgence of a red carpet interview on TikTok, Anne Hathaway fans have been defending the Oscar winner after some users accused the actor of being "rude." During the interview in question, which occurred at ELLE magazine's Women in Hollywood event in October 2022, Hathaway was asked if she'd ever discussed the Devil Wears Prada with famed Vogue editor-in-chief Anna Wintour — who was the inspiration behind the character of Miranda Priestly.
When the actor confirmed they had indeed spoken of the movie, the interviewer pushed for more details, prompting a laughing Hathaway to respond: "Why would I tell you?" In the now-viral clip, the interviewer continues: "Because I'm a fan and I need to know," before Hathaway replies: "No, but you weren't there."
As mentioned, many on TikTok called the actor's response "rude," with one fan joking that "Andy Sachs had turned into Miranda Priestly."
However, others were quick to defend the actor, with many fans pointing out that she was "obviously joking." Another fan wrote: "It's a private conversation. She doesn't have to share if she doesn't want to," while one user also commented: "She doesn't owe us every detail of her life. Everyone needs to chill."
Although she declined to share details during the red carpet interview, Hathaway and Wintour's Devil Wears Prada conversation may have taken place at Michael Kors' Spring/Summer fashion show during New York Fashion Week in September 2022, where the pair were photographed sitting next to each other on the front row.
Although Wintour has remained tight-lipped about her opinion on the 2006 release, which also starred Meryl Streep, Emily Blunt, and Stanley Tucci, Devil Wears Prada screenwriter Aline Brosh McKenna previously revealed that the Vogue editor-in-chief has seen the film.
"Anna came to the first screening in New York," she told Entertainment Weekly. "She sat right in front of me and [the film's director] David [Frankel] with her daughter and wore Prada, which shows she has a great sense of humor."