Anne Hathaway Says Her Princess Diaries Style Gave The Wrong Impression
"There was initial confusion with me," the actor shared.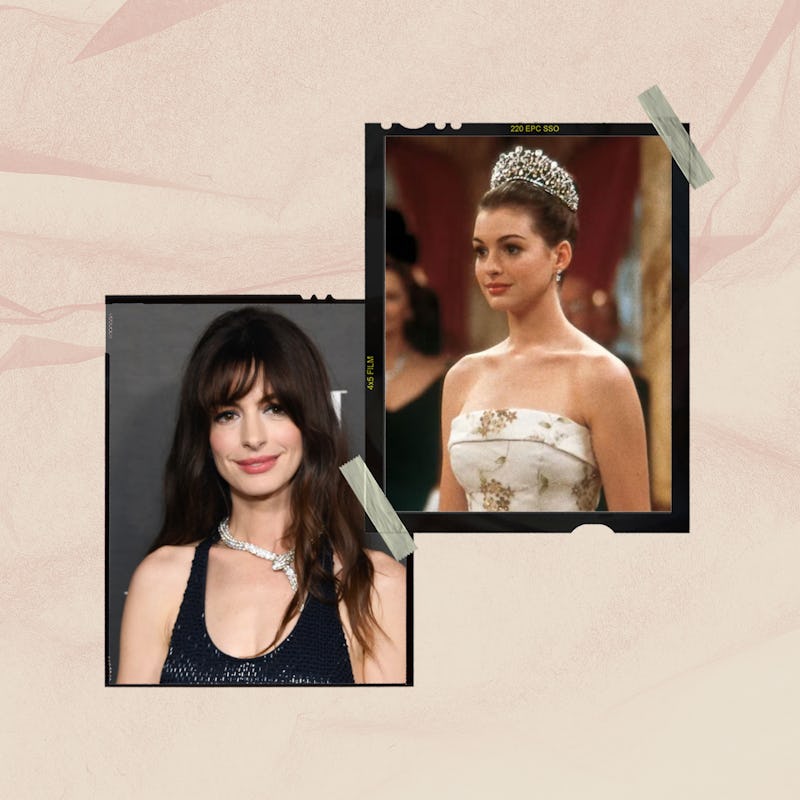 Jon Kopaloff/WireImage/Getty Images / Disney
Before her acclaimed performances in The Devil Wears Prada and the Academy Award-winning Les Misérables, Anne Hathaway was best known for her portrayal of Mia Thermopolis in the hit 2001 comedy The Princess Diaries. As fans will recall, Hathaway stars in the coming-of-age movie as an awkward California teen who, much to her surprise, discovers she is the princess of a foreign land. The beloved role is widely credited for kick-starting the eventual Oscar winner's career. Hathaway, however, has revealed that her Princess Diaries style gave people the wrong impression.
In March 2023, The Hollywood Reporter unveiled its most powerful celebrity stylists of 2023 list, featuring Hathaway's own stylist, Erin Walsh. Speaking to the publication, the Dark Knight Rises star discussed how Walsh had impacted her style over the years, revealing that she never felt "connected" to the princess-like fashion fans often associated her with.
"Erin sees my idiosyncrasies as a strength," the actor explained. "Maybe there was initial confusion with me because I was introduced to the world as a teenage princess, but I never actually connected to things that are 'sweet' and 'pretty' — no shade at all for those wonderful options."
From her show-stopping NYFW look to her corset puffer coat and sheer leather dress, fans have likely noticed that Hathaway's recent red carpet style is a far cry from her Princess Mia days. Although, she isn't quite done with the much-loved character just yet, as The Princess Diaries 3 is now officially in the works.
Speaking in January 2023, Hathaway said it is "thrilling" to see the "level of excitement" for the upcoming third chapter, adding that waiting for The Princess Diaries 3 to hit cinemas is "probably very frustrating" for longtime fans.
"We feel the exact same," Hathaway told People. "It's a process that requires patience, and so everybody should consider themselves a part of the movie business now because this is how long it actually takes to make things."