Dorothy Wang & Morgan Stewart Were The Ultimate BFFs On RKOBH
But are they still friends?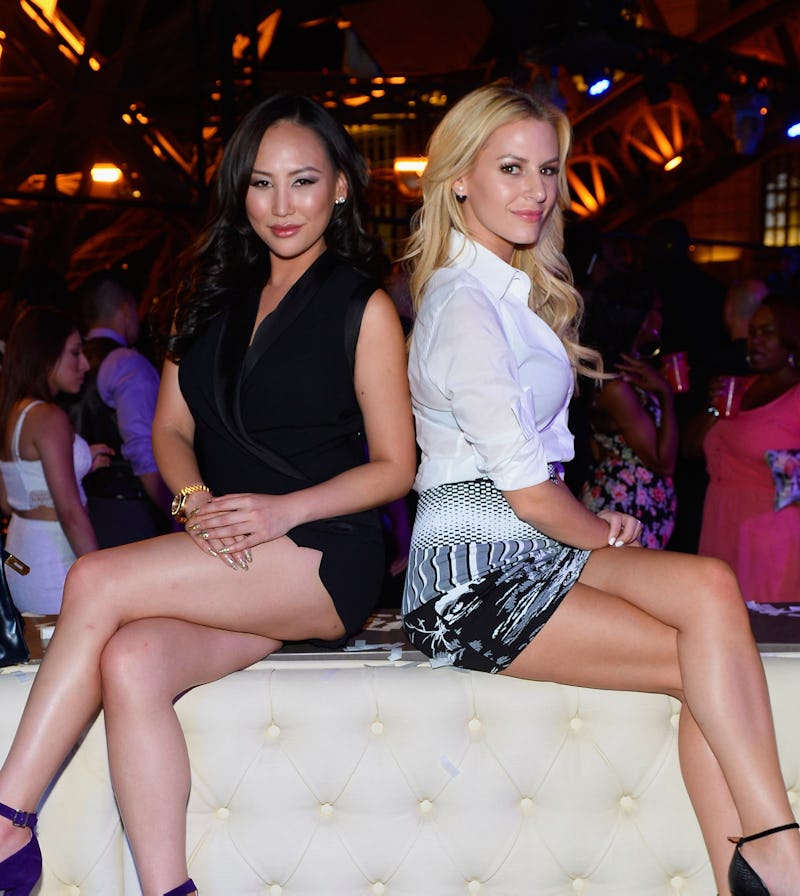 Getty Images/Bryan Steffy
Following the major success of Bling Empire on Netflix, fans of the series were treated to a sister show, Bling Empire: New York. Dorothy Wang is its standout star, and she's no stranger to reality TV. She first found fame on E! 's Rich Kids Of Beverly Hills in 2014, which followed the lavish lives of her and her friends like Morgan Stewart. Having moved from the West to the East Coast for filming, Wang left many of her Beverly Hills friend group behind, including Stewart. But are the pair still friends? Find out, below.
They most certainly are. They both follow each other on Instagram, and Wang shared a snap of the pair at Stewart's birthday party in May 2022, describing her Beverly Hills BFF as "GLITTER & GOLD and everything that SHINES!" to which Stewart replied, "Love you." Wang also commented on Stewart's post celebrating the day, writing, "Best time! We love you!" Recently, Wang told Bustle that she wants Stewart to cameo on a potential second series of Bling Empire: New York, which would be the ultimate reunion.
When speaking about her approach to friendships with Bustle, Wang said that the ones she has are "very real and very long-lasting, and the people I let into my life and really get along with, they're like my family." This is especially true for her Rich Kids Of Beverly Hills castmates, as she told E! News that the bonds she formed on the show are her "more longstanding friendships." She explained: "Everything felt deeper and everything cut deeper."
Stewart initially landed her spot on Rich Kids Of Beverly Hills through Wang. During an interview with AOL in 2016, she revealed that the reality hit came to be after a casting director approached Wang about the concept. "They said, 'Bring your friends.' And so she did and I did a tape, and then six weeks later, we had a show."