Are Elys & Alex Still Together After Too Hot To Handle?
The Season 5 winner dropped a major clue.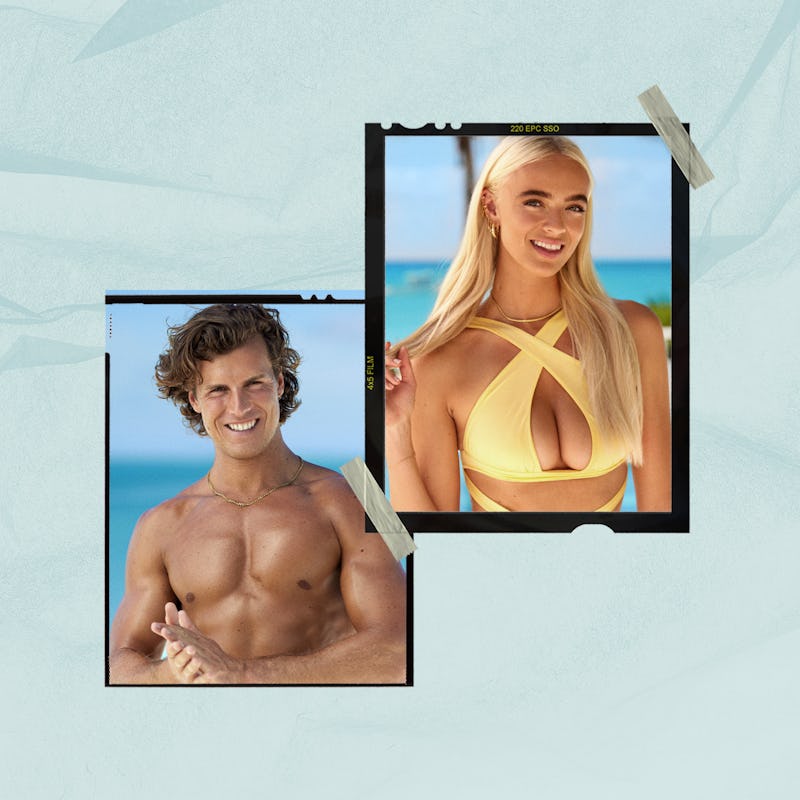 Netflix
Spoilers ahead for the Too Hot to Handle Season 5 finale. When Elys Hutchinson arrived on Netflix's Too Hot to Handle Season 5, she "thought relationships were pointless." By the finale, however, the 23-year-old Swiss model and ski instructor proclaimed that she was "going home with a boyfriend," British personal trainer Alex Snell, 28. What's more, Elys' growth over the course of filming in Turks and Caicos earned her the remaining $100,000 of the original $200,000 grand prize, too. Fans looking for a post-show update will be happy to know Elys and Alex dropped clues about where their relationship stands today.
Even before Lana named Elys the winner, Alex and fellow cast member Louis Russell turned down an ultimatum to take $25,000 each and leave the retreat as single men. Their decision also required them to forfeit their place in the final, as well as a chance to win the $100,000 grand prize. As if proving that his relationship with Elys was worth more to him than $25,000 wasn't enough to show how serious he was, Alex dropped the "first L-bomb of the series," finally telling his girlfriend that he loves her. That wasn't the couple's only history-making moment either: They recorded the longest kiss in Too Hot to Handle history, at "twelve minutes and 31 seconds, to be precise," as Alex confessed earlier in the season.
At the bare minimum, they currently follow each other on Instagram and have commented on each other's recent posts. Elys, who split the $100,000 with second-place finisher Dre Woodard, might have offered the biggest Instagram clue to support the theory that she and Alex are still together. She appears to have been spending time in London, i.e. where Alex lives. After uploading several Instagram posts from the UK over the course of a week in March, Elys was in London again as recently as early July when she documented going to see The Weeknd perform at London Stadium, followed by the VIP after party.
Even if she and Alex aren't still together, Elys found love in her fellow Season 5 contestants Yazmin Marziali, Linzy Luu, Christine Obanor, and Megan Thomson, whom she's all spent time with around Los Angeles in the days leading up to the finale. "Is it [conceited] if I say I'm obsessed with us?" Christine commented on a poolside photo she jointly posted on July 26. Elys' pal Linzy might've dropped a hint of her own, too, in the comments section of one of Alex's Instagram posts. After she captioned a July 23 photo, "Eyes on who [eye emoji]????" the Episode 7 newcomer replied, "Elys….. ?" adding an eyes emoji.
Alex, for his part, has largely been cautious with his social media activity as well — which could be telling in itself. On July 10, for example, he shared a series of photos from "some recent moments" including one of a full glass in front of an empty seat across from him. Several of his solo photos appear to have been taken by someone seated across from him who never appears in any of the other photos, meaning he might be actively trying to keep his and Elys' relationship secret and avoid spoiling the finale's outcome.
Now that all the Season 5 episodes have dropped, though, expect a more definitive update on Elys and Alex in the near future.