Are Kelle & Jose Still Together After MILF Manor?
Here's where they stand after the March 19 finale.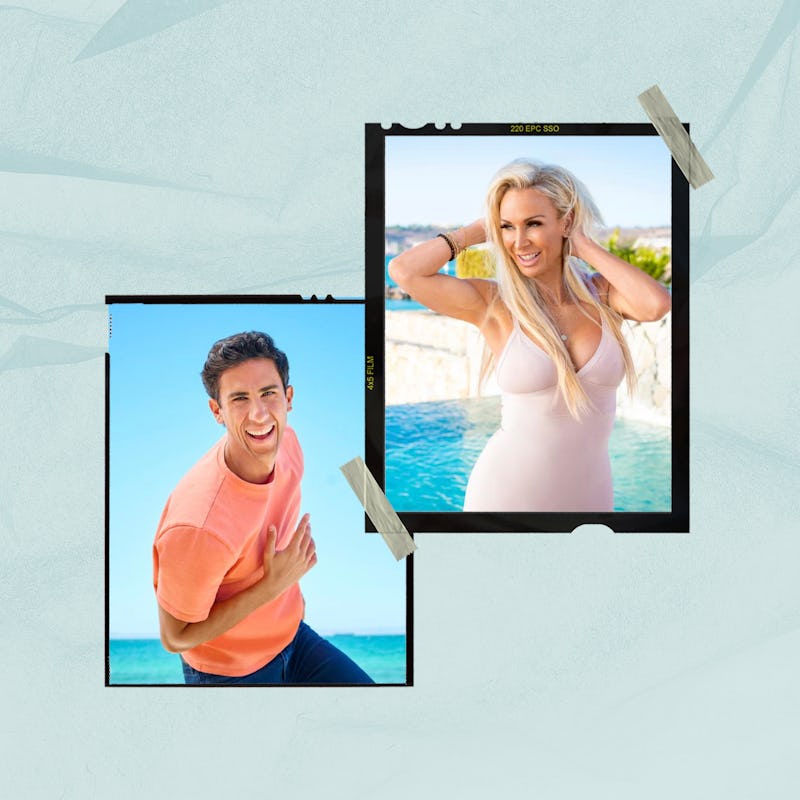 TLC
The first season of MILF Manor concluded on March 19, thus marking another chapter in TLC's ever-expanding reality dating portfolio. As its name might suggest, the show is all about women in their 40s, 50s, and 60s flocking to paradise to find love with younger men — not just any younger men, but their fellow contestants' sons.
During the finale, several couples made plans to continue their romance back at home. However, filming began in February 2022, The Washington Post reports. This means more than a year has passed since these connections first formed, and a lot can happen in that span of time. One couple, Gabriel Jayne and Stefany Johnson, for example, seemingly ended things by April 2022, at least, based on social media posts signaling a potential new pairing.
What about their fellow contestants, Kelle Mortensen and Jose Mizrahi? The couple didn't have a perfect run during their time on MILF Manor, especially after Kelle criticized Jose's mom, Pola Mochon, for speaking Spanish with Stefany. "I think it's rude," she said. "I don't know what they're saying. I think it's disrespectful, honestly."
She felt like the women were laughing at her, she said, and accused them of "excluding" her.
Naturally, Kelle's behavior upset potential partner Jose. "Seeing that situation, it actually showed a little bit of the other side — the darker side — of Kelle that I didn't know," he said. "And I don't find it attractive."
Later, while writing his final letter to Kelle, Jose was conflicted. "I have a very special connection with Kelle, and we know how we feel about each other, but there are many factors we need to consider in order to align our lives," he said. "Which makes me question if it's a match for me or not."
Ultimately, though, he seemed willing to give their relationship a chance. "As this part of our adventure comes to an end, I am hopeful we will have new ones to look forward to together," he said. Even though Pola wasn't a huge fan, she said that Kelle had "good intentions," and that she would "give them a chance." So, are Kelle and Jose still together after MILF Manor?
While Jose said he was "hopeful" about new adventures with Kelle, it didn't exactly sound like a long-term commitment — and while Kelle and Jose do follow each other on Instagram, they're not a couple.
There's no apparent drama to blame for their breakup, though. In the comments of Kelle's March 6 Instagram post with her and Jose, a fan asked if they were still together. Kelle simply responded that no, they're on "different paths in life." But, she added, "@jose.mizrahi is an amazing catch." Jose himself commented three hand-heart emojis, seemingly suggesting they ended on good terms.