Zack & Bliss Might've Traveled To Mexico After Their Love Is Blind Wedding
Irina wishes them the best.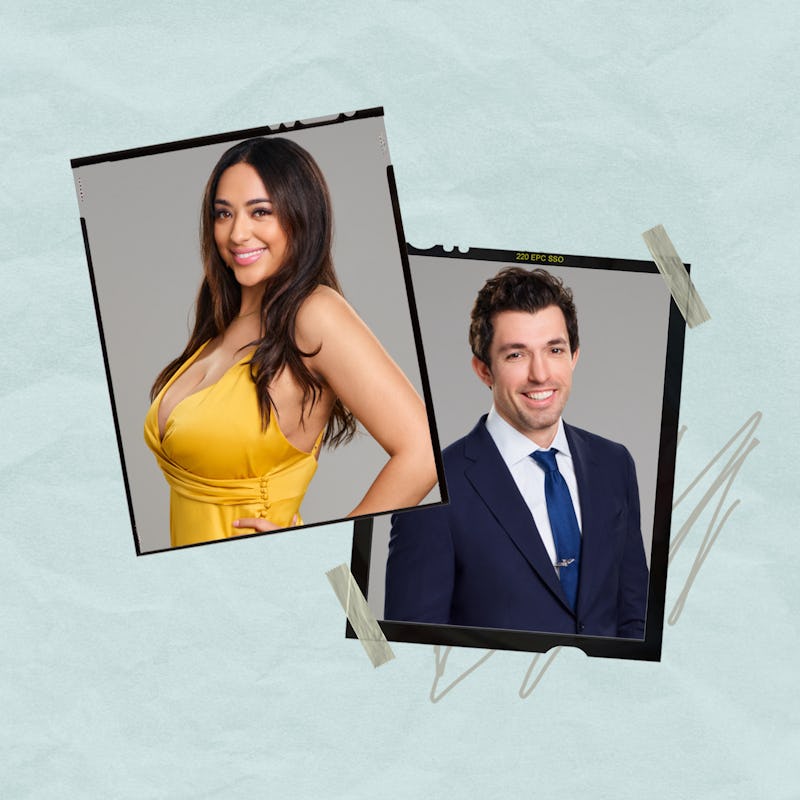 Netflix
As soon as Love Is Blind Season 4's Zack Goytowski broke up with Bliss Poureetezadi in the pods, he knew he "f*cked up... and it was too late" to right his wrong. At least that's what he told her when they met face-to-face for the first time in a Seattle restaurant, after his engagement to Irina Solomonova ended. "I made the wrong choice. You know I did, and I do, too," the criminal defense attorney admitted to Bliss. "You were the girl I was looking for."
Bliss remained skeptical and said she would have to consider whether she wanted to see Zack again. Before long, they were cooking dinner together in his apartment, both agreeing that they had an undeniable connection. "I'm hesitant coming into the situation because he literally just broke my heart, and I definitely have my guard up," the senior program manager told producers. "But there's just this vibe between us and this chemistry, and it's bringing all the feels back."
Just two weeks out from the Love Is Blind wedding days, Zack proposed to Bliss on a boat, and she accepted. The pair moved in together, but Bliss was still grappling with feeling like she was Zack's second choice. He was able to calm that concern, and they made their debut as a couple at castmate Chelsea Griffin's birthday party. Though they had more obstacles to overcome afterward — including some of Bliss' family members not supporting their relationship — Zack and Bliss got married in the Season 4 finale and are still together today.
Given their happy ending, it's no surprise that Zack has no regrets about how he navigated his breakup with Irina. "I'm proud of the way I handled the situation in Mexico," he told Bustle. "It might not have been the way I wanted to handle things in Mexico… I think there was probably more that I would have wanted to have said, but I'm glad that I didn't." (For the record, Irina shared in a separate interview that she "[wishes] Zack and Bliss the best."
Prior to their marriage reveal, Bliss hinted that she and Zack were at least still on good terms. "Even though Zack and I had ended things in the pods, I still believe he's such a good person and seeing [his and Irina's breakup] just was really heartbreaking and it made me feel really bad for him," she told Entertainment Weekly. "No matter what, people don't deserve to be treated so poorly. . . . That wasn't easy for me to see him being treated that way."
She continued singing his praises later in the interview. "I really, really respect him as a person, and he is such a brilliant person and he also is extremely forgiving and full of grace, even more to the point where I am on some levels," Bliss added. "I think through our pod experience, I even learned that from him. I would not have continued on going through with this process that became very challenging at the end if I didn't respect his [judgement] of character and if I didn't respect him as a person. I think you hear me say prior to our breakup, right before we end things, that I apologized and that I reiterated that I did respect him as a person."
After Zack noted in the finale that he owed Bliss a trip, she insisted she never wanted to go to Mexico, where he and Irina vacationed with the other Love Is Blind couples. However, Bliss posted Instagram vacation photos from Cabo San Lucas in February 2023. Though it's unclear if Zack was traveling with her on that particular getaway, their marriage still seems to be in the honeymoon stage.
This article was originally published on