Are Kwame & Chelsea Still Together After Love Is Blind?
They've done "a lot of learning."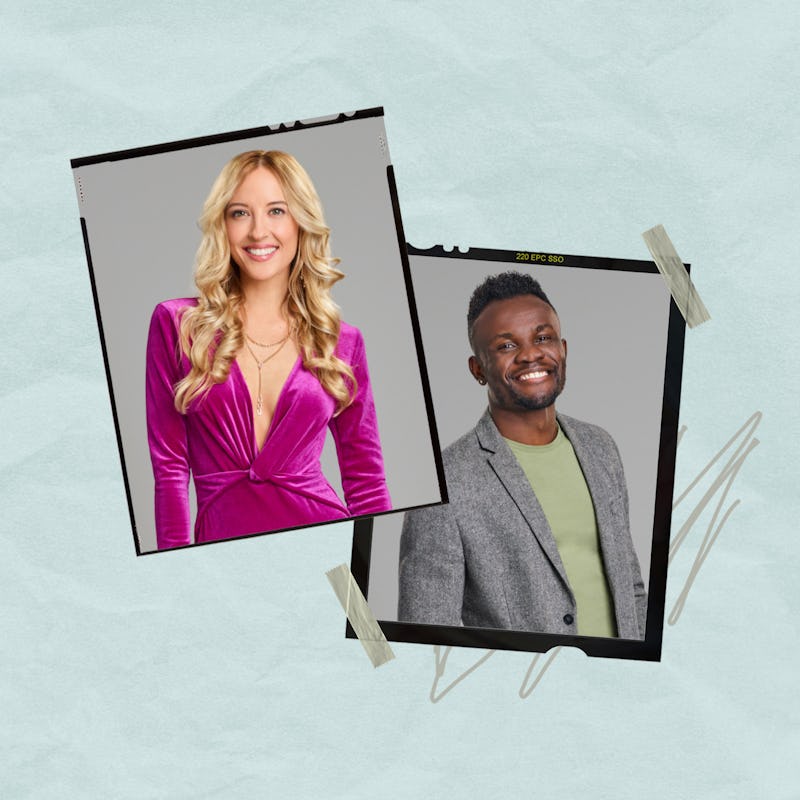 Netflix
Happy endings are few and far between in the world of reality TV, but Kwame Appiah and Chelsea Griffin seemed to find theirs in the Love Is Blind Season 4 finale. Despite several bumps along the way, the couple said "I do" during their wedding ceremony, celebrating the "first day of the best adventure" they'd ever been on in their whole lives. Because they got married in spring 2022, Kwame and Chelsea confirmed they are still together in separate March 21 interviews with Bustle.
"I would say it's definitely been a lot of growth, a lot of learning," Kwame, a 32-year-old sales development manager, said of their first year of marriage. "I'm someone who is an introverted extrovert. I like my own space, and I like to be in peace and quiet. And I think having someone step into that can get a little jarring or triggering. So it's taken a little bit of an adjustment, but now it's gotten to a point where there's excitement when she's coming home from work and everything. So it's been quite the evolution of the relationship, honestly."
Adding that he's "always looking forward to the next day" with Chelsea, Kwame also shared that they'd thought about buying a house, "but the timing wasn't right." For now, they're not looking too far into the future just yet. "There's little parts of a relationship, and there's big parts of a relationship," Kwame explained. "As we go day-to-day, we're building the little parts, and I'm hoping to build on those little parts to create the big parts. So we'll see what the big next steps are."
Chelsea, for her part, called her marriage to Kwame the "most amazing, unique, wonderful, transformative experience" of her life. "When you get married on this show, you do it all backwards," the 30-year-old pediatric speech language pathologist said, adding that right now she's looking forward to them "traveling the world, experiencing different cultures together, and doing volunteer work." Ultimately she just wants to see their relationship "continue to level up" and "make a difference in the world" together.
Kwame's previous love triangle with Micah Lussier doesn't seem to be an issue anymore, either. As Micah revealed to Bustle, she and Kwame didn't stay in touch after filming ended. "I just don't think that would be really appropriate, just given all the history," she said. "The last thing I ever want to do is be a negative force in someone's life, and I could feel that's what maybe my presence would be in their marriage. And that doesn't seem like something I need to do."
It wasn't always smooth sailing on the show, though. In later episodes, Kwame wasn't on the same page about settling down or becoming a dog dad, expressing his desire for the freedom to travel. He also expressed uncertainty about relocating from Portland to Seattle. Kwame ultimately felt he was making a lot of sacrifices, to which Chelsea responded, "Welcome to marriage."
They seem to have come a long way since then.
This article was originally published on