The 40 Best Horror Books To Read If You Want A Scare
From classics like Frankenstein and The Haunting of Hill House to newer releases like Mexican Gothic, our list has you covered.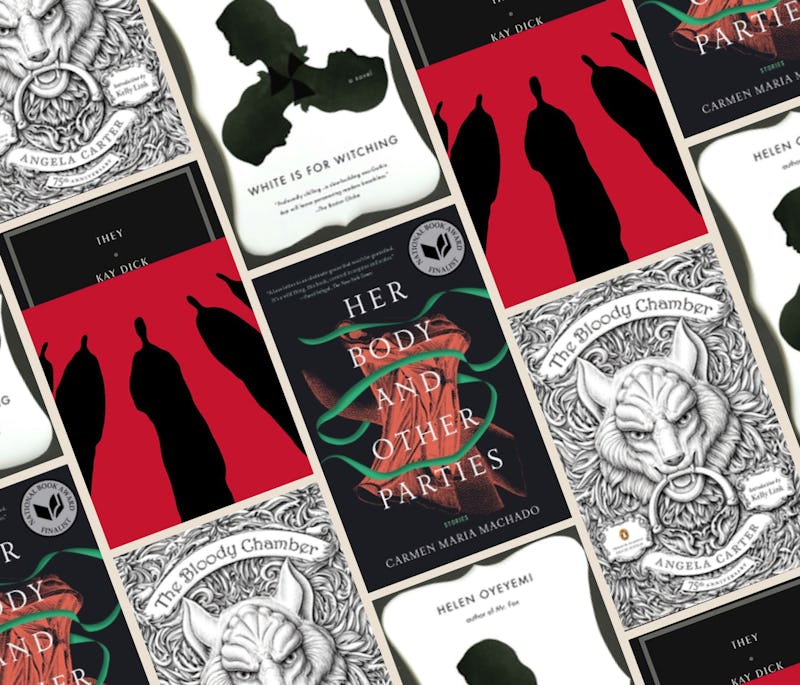 Courtesy
When most people think about horror, the first things that come to their minds is probably a movie — maybe the '70s classic The Exorcist, or something more recent, like the Korean zombie thriller Train to Busan. But horror films couldn't exist without horror literature. Beloved movies like The Exorcist and the Hannibal series all began on the page, while classic Gothic novels have been reinterpreted so many times they feel more like Hollywood staples than novels at this point. As time has passed, it's become a reciprocal relationship: Horror fiction draws on cinema for inspiration, too. But there's more to horror novels than just the potential for cinematic adaptation, or vice versa. On the list below, you'll find horror novels and short story collections that don't need to be filmed to be terrifying; the words on the page are enough to do the job. In Kay Dick's strange and utterly unfilmable short novel They, for instance, the bad guys never appear and are never named. But you might just wind up staying up all night worrying about them anyway.
The advent of film isn't the only thing that's shaped the genre, either. Since the 19th century, when still-beloved Gothic classics like Frankenstein and Dracula made waves, the genre has diversified. Not only does it include all kinds of stories, from romance to humor to vampire sagas, it also features work by writers of diverse backgrounds, genders, and sexual orientations, and incorporates traditions from across the globe.
Read on for a list of the best horror books to read now.
We only include products that have been independently selected by Bustle's editorial team. However, we may receive a portion of sales if you purchase a product through a link in this article.