8 Period Dramas With Diverse Casting For When You've Watched Bridgerton
All of which are ready to stream now.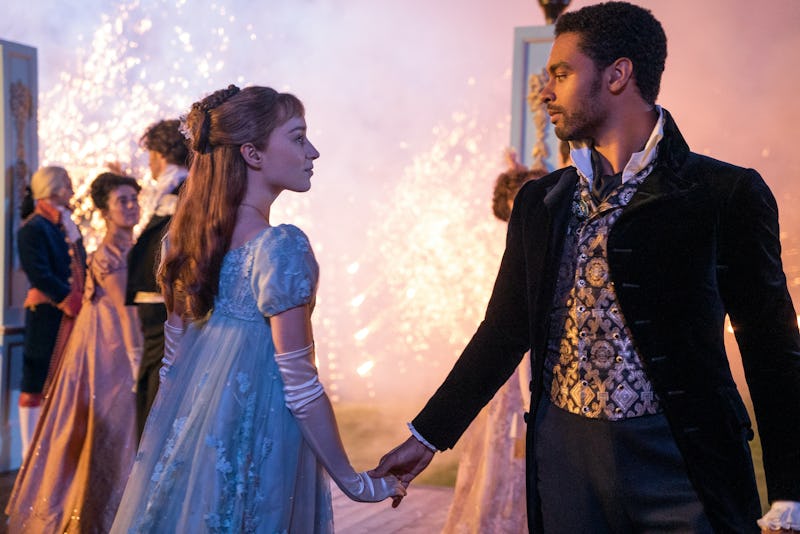 Netflix
At least 64 million households are said to have marathon-ed Netflix's hit period drama Bridgerton following its release in December (I definitely helped make up the numbers). Dubbed the Gossip Girl of the Regency era, Shonda Rhimes' sexy period drama has been praised for its re-imagination of the genre. Taking place in 19th century London, Bridgerton notably stars actors of colour as English nobles, which is unusual for historical dramas.
Starring Phoebe Dynevor as Daphne Bridgerton and Regé Jean Page as The Duke, Bridgerton's casting decisions have received mixed responses. The series, which sees a Black Duke as the most eligible man in English society and a Queen with an afro as high as the heavens, has been deemed historically inaccurate, which ruffled feathers among the usual suspects. Elsewhere, there were also arguments that Bridgerton actually did a disservice to its non-white cast members by failing to place any dark-skinned Black women in leading roles and by not delving deep enough into what a post-racial Regency England would really look like, among other issues.
Despite this, Bridgerton's diverse casting – while far from perfect – was undeniably refreshing, and for viewers who enjoyed this aspect of the show, there are other period dramas with "colourblind" casts you can stream right now. Like Bridgerton, the eight series I highlight below are not without their faults when it comes to representation, but they signal a step in the right direction.