All The Spice Girls Music Videos, Ranked
Because, yes, it really has been 25 years since "Wannabe" came out.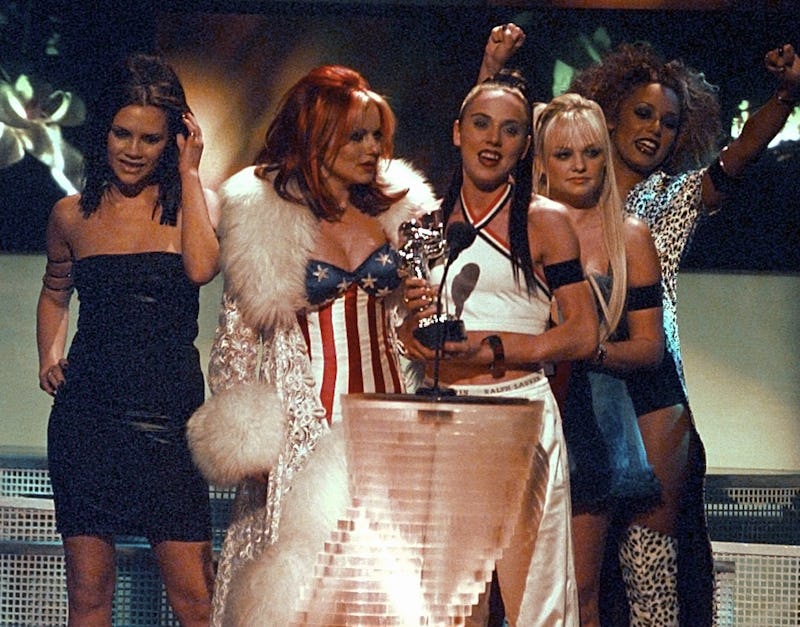 Adam Nadel/AP/Shutterstock
It's been 25 years since one of the world's most beloved girl groups released their first single Wannabe. The Spice Girls were a whole global cultural moment. Whether it was through their high-tempo pop songs and tight dance routines, or incredible fashion sense and larger than life feature film – they certainly made an impact.
And while the five-piece group got together and broken up numerous times, the fact that they are still talked about with adoration decades later is proof of their (girl) power. And one of the best ways to take a look back down memory lane is through their music videos.
Throughout their career, the Spice Girls have also had some pretty memorable music videos to go along with their singles – the unforgettable video for "Wannabe" being their very first one. In fact, BBC Radio 1 refused to play their debut, so if it wasn't for the popularity of their "Wannabe" music video on TV, we might not have even had the Spice Girls we know today.
Some of their videos have been pretty experimental, others big-budget productions, and a few just a little odd. But, more than anything, their music videos are a nostalgic time capsule catapulting fans back to their younger years and to dance routines in their childhood bedrooms to the sounds of one of the biggest groups ever to exist.
Here's all the Spice Girls music videos, ranked.