20 Books About The Past & Future Of Cities
Learn about the history of urban life from the likes of Robert Caro and Eve Babitz.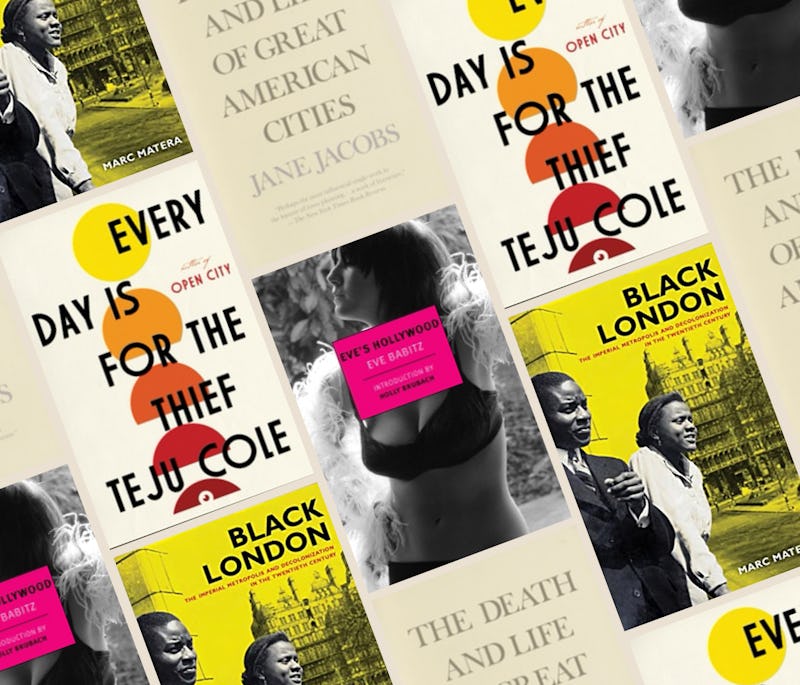 Courtesy
It's a simple fact that the majority of people in the world live in urban areas. In the United States, the figure is even more stark: It's estimated that 83% of U.S. residents currently reside in cities. And here and around the world, debates are currently unfolding about the best policies for land usage, policing, and redevelopment — issues that have their roots in decades-old conflicts. If you're interested in the future of cities, one of the best things you can do is learn about their history. And what better way to do that than by reading?
Of course, there's a lot more to cities than urban planning. Cities have long been the refuge of outcasts, artists, and bohemians. On this list you'll find both expansive historical investigations of political conflicts — like Robert Caro's iconic, door-stopping tome The Power Broker — and some reads that focus on the underground side of city life, like Eve Babitz's love letters to Los Angeles, or a pioneering study of LGBTQ+ life in New York. You'll also find a few novels that capture the essence of urban life better than history book ever could.
Below, 20 must-read books about the history and cultural life of cities.
We only include products that have been independently selected by Bustle's editorial team. However, we may receive a portion of sales if you purchase a product through a link in this article.