8 Books That'll Help You Stop Overthinking
Give your frazzled brain a break.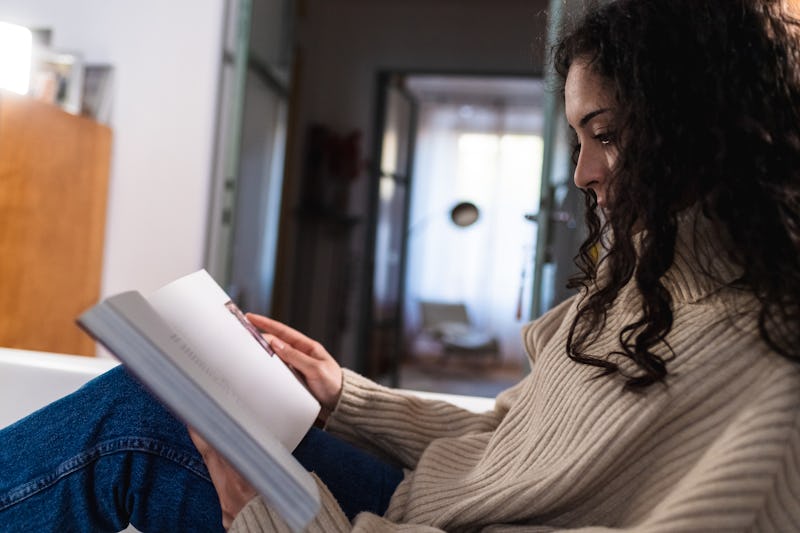 Eugenio Marongiu/Image Source/Getty Images
You know that bit in Harry Potter, the first one, where Harry, Hermione, and Ron get caught up in the Devil's Snare? They're panicking, they're not sure what to do, and suddenly Hermione cracks it, and slips through the plant's tentacle-like leaves unharmed. How? "Just relax," she says. Harry relaxes and is freed, but Ron's still trapped and overthinking it. The more he tries, the less he can shut down his own mind. Eventually, he succumbs, but life can often feel like your own Devil's Snare. So, here's some books to help combat your overthinking, to release you from the Snare.
It's a cliché because it's true — often the thing that gets in the way the most is your own head. Things should be easier, but the more desperate you are for everything to be simpler, the harder things seem to become. It's not long until your head becomes a tangle and your thoughts quite literally give you a headache.
A way to get out of your own head is to read the words from someone else's. There are ways to help you get out of that overthinking maze, so that you can take on this year feeling more present, refined, and less crammed with the thoughts. Here are my book suggestions for just that.
This article was originally published on