Brenda Song & Macaulay Culkin Secretly Welcomed Their Second Baby
The engaged couple are already parents to their 1-year-old son Dakota.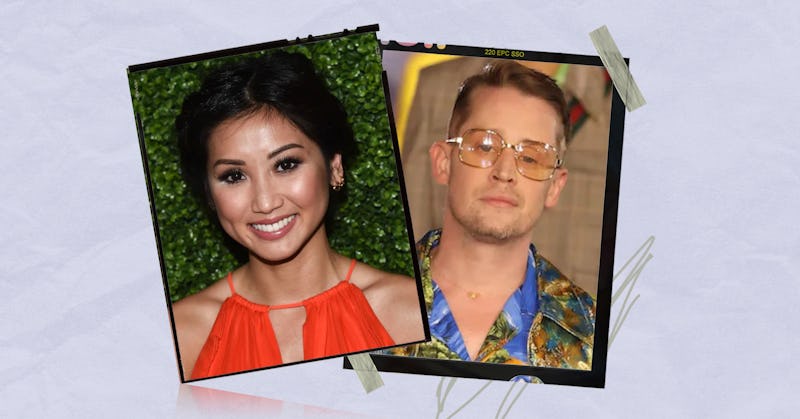 Variety/Penske Media/Getty Images; Taylor Hill/WireImage/Getty Images
Kevin McCallister and London Tipton are parents once again — and no one knew about it for months. Brenda Song and Macaulay Culkin have secretly welcomed their second child, as first reported by US Weekly on March 17. The pair's new son Carson reportedly arrived sometime before Christmas 2022. Bustle has reached out to representatives of Song and Culkin but did not receive an immediate response.
Carson, whose exact birthday is not known, joins his brother Dakota Song Culkin, who was born on April 5, 2021. The couple initially kept his birth under wraps as well, only announcing his arrival a week later by simply telling Esquire, "We're overjoyed." Their first son was named in honor of Culkin's sister Dakota, who died in 2008 at 29 years old. As with Dakota, Culkin and Song made no prior announcement that they were expecting their second child.
Song and Culkin were first linked together in June 2017, after starring in the 2019 film Changeland together. She confirmed their romance nearly a year later without getting into specifics. "I don't like to talk about my personal life, but everything's wonderful and I'm happy," she told US Weekly. The couple got engaged in January 2022, after Song was spotted in Los Angeles with a diamond ring on her left hand.
As Song told Bustle in February 2022, she first met Culkin on a different set five years before they actually started dating while filming in Thailand together. "I was doing a show with a mutual friend of ours and he came to the set, which I don't remember," she said. "That same friend, four and a half years ago, wrote and directed his first movie [Changeland] and he hired basically all of his friends. So we went to Thailand for seven weeks to shoot it."
While Song and Culkin keep their relationship pretty private, the Home Alone alum has been open about his desire to start a family. In February 2020, he told Esquire that he and Song "practice a lot" in hopes of having their own children. "We're figuring it out, making the timing work," he said. "Because nothing turns you on more than when your lady comes into the room and says, 'Honey, I'm ovulating.'"