Clare Crawley's Latest Instagram Suggests Her Split From Dale Moss Wasn't Mutual
"I've needed some time to really digest this."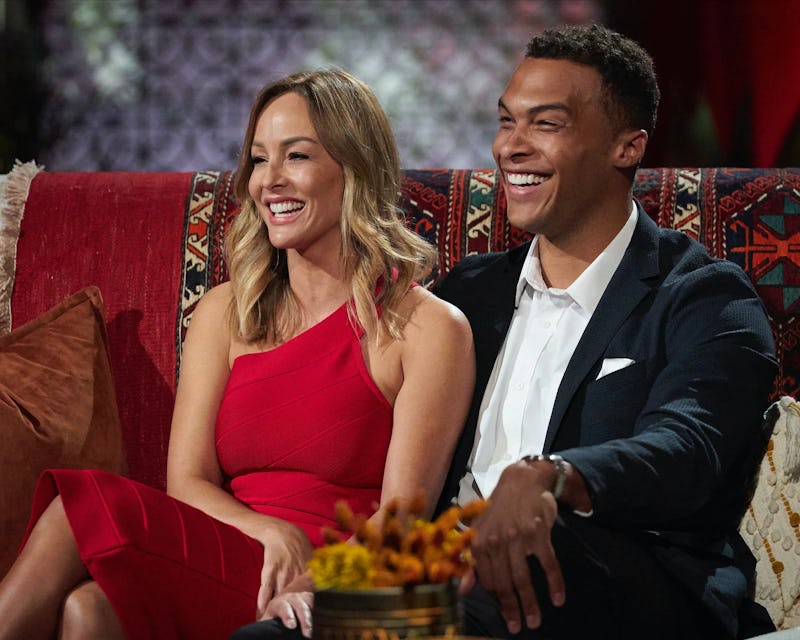 ABC/Craig Sjodin
Another Bachelor Nation couple has officially called it quits, and according to the former Bachelorette, the split wasn't as amicable as it initially seemed. Clare Crawley's response to her split from Dale Moss suggests that the decision wasn't mutual like the 32-year-old football player said in his Jan. 19 statement. "I was made aware of a 'mutual' statement at the same time you all were, so I've needed some time to really digest this," Clare wrote in an emotional note to fans on Jan. 21.
Earlier this week, Dale took to Instagram to confirm that he and Clare both "decided to go our separate ways" following online reports that they were dealing with relationship troubles. "We appreciate the love and support we've received from so many people, but this is the healthiest decision for both of us at this time," he wrote. "We only hope the best things for one another."
In her statement, Clare said that she was "crushed" by the breakup, hinting that it wasn't her choice at all. "Speaking for myself, my intentions with this relationship have always been very clear, so the truth is I am crushed," she wrote. "This is not what I expected or hoped for and am still trying to process this."
Clare and Dale got engaged only a few episodes into the most recent season of The Bachelorette, leading producers to bring on a new Bachelorette, Tayshia Adams, to finish the season. Many fans were concerned that the pair was rushing into marriage, and according to E! News, Dale reportedly started to feel the same way. "They are both still getting to know each other and figuring it all out," a source told the outlet, adding that Dale "feels like he's rushing into something he's unsure about."
However, Clare clearly felt differently, writing that her relationship with Dale was her only bright point of 2020, in which she also dealt with post-Bachelorette anxiety and her mother's battle with dementia and Alzheimer's disease. "I have been looking forward to the light at the end of the tunnel," she wrote, hinting that she wanted to work through their issues. "Our relationship was not perfect but I can say that I was genuinely invested with all of my heart."
Clare ended her post by making some promises to herself for the future. "I may not have all the answers, but I do know this — I will continue to show up, stand by my word, and be committed to love," she said.