David Harbour's Comments About Being A Stepdad Are The Definition Of Adorable
The Stranger Things star became stepfather to Lily Allen's daughters in 2019.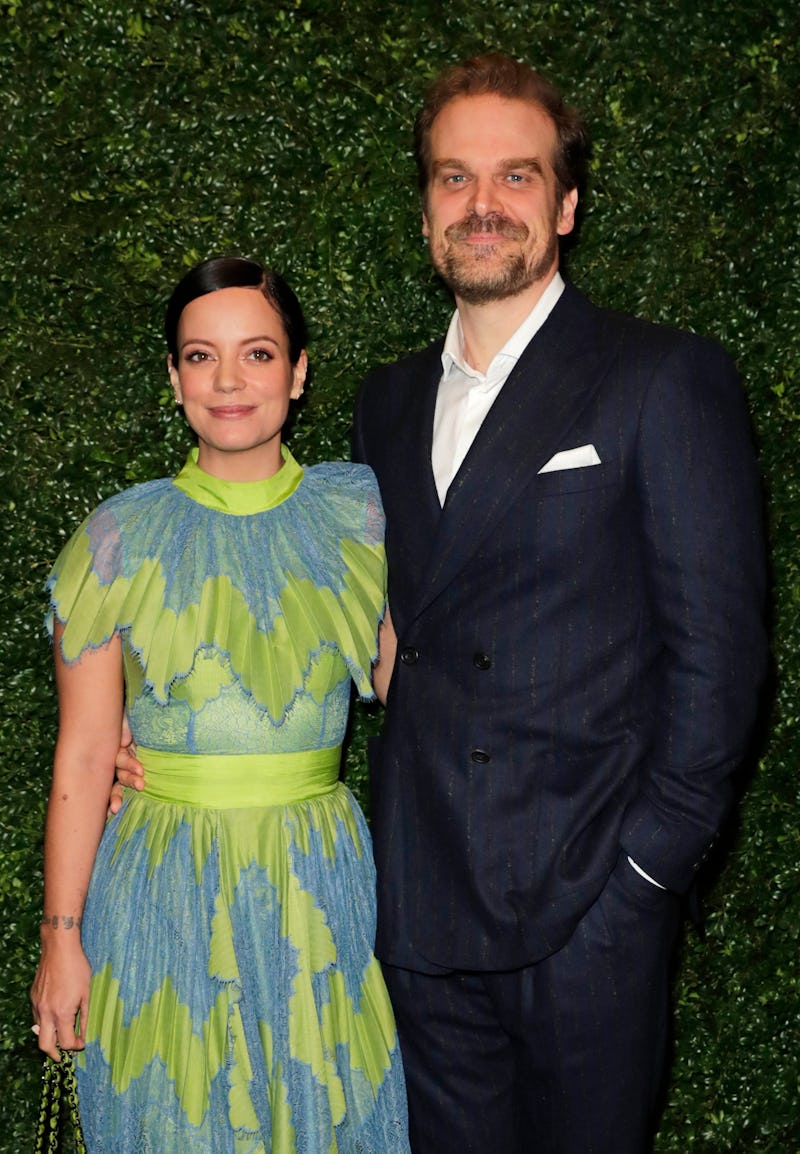 David M. Benett/Getty Images Entertainment/Getty Images
Jim Hopper and Eleven's father-daughter dynamic is one of the best aspects of Stranger Things, and it seems David Harbour has a similarly adorable off-screen connection with his stepchildren.
Following his marriage to Lily Allen in 2019, the actor became a stepdad to her two daughters, Ethel and Marnie, from the singer's first marriage to Sam Cooper. Speaking on The Ellen DeGeneres Show, Harbour described how much his life has transformed since forming a relationship with them both, and that his heart "is just broken wide open" with a love that he's never experienced before.
"You love them more than you could ever love yourself, and I never thought that was possible with anyone, I love myself a lot," he told the show's guest host Stephen Boss. "I have never experienced this kind of – I was always a single guy, who has been a bachelor for a long time, I've been an artist, I wanted to travel the world and do my work."
That all changed when Harbour met Allen, courtesy of celebrity dating app Raya. Since then, the pair tied the knot in Vegas, and have been on a few family holidays over lockdown, including a trip to Croatia where Allen's daughters teased the actor about his fame as the locals didn't recognise him. "Every time someone would ask for my autograph or a picture, they'd go up to David, and be, like, 'Are you OK, David? Shall we tell them who you are?'" Allen told ST Style magazine.
One of Harbour's stepdaughters is a fan of Stranger Things, but not of his character. "Everybody likes all the other character, they don't really like you," she told him. Ouch.
As for their Croatian getaway, the couple shared their adventures on Instagram, including an adorable video of Harbour dancing with his step kids captured by Allen. "They really do like the fact they have an extra jungle gym," Harbour joked. "They crawl all over me, they make it their job to try to hurt me as much as they can. My lower back is destroyed."