Katie Thurston Reveals She Almost Quit The Bachelorette
"At that moment, I was at my lowest and really wanted to leave."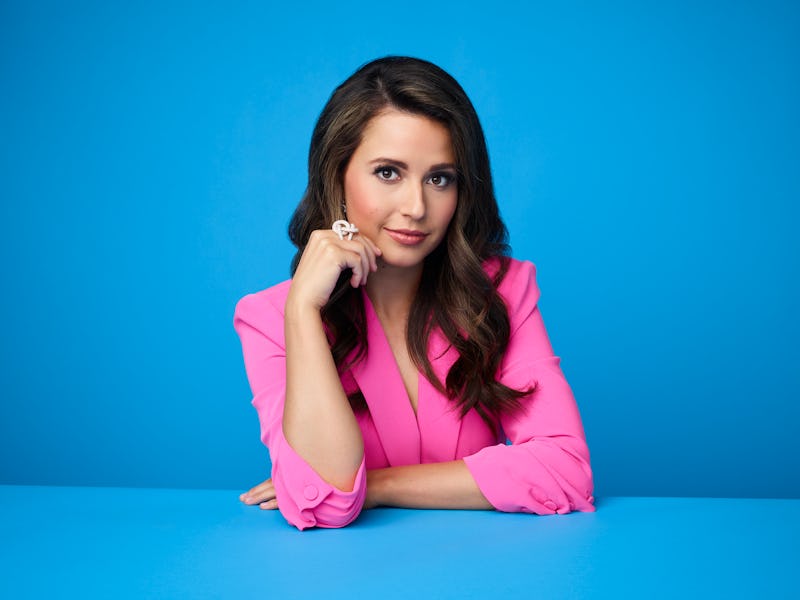 ABC/Andrew Eccles
There's a point in the promo for Katie Thurston's Bachelorette season during which she emotionally declares "I'm done" and asks producers to "book [her] flight home" as she storms away from the camera. It brings to mind Colton Underwood's dramatic fence jump and, more recently, Clare Crawley's decision to quit the show and leave with Dale Moss after just a few weeks of filming. But, as with everything on The Bachelorette, the moment isn't exactly as it seems. Though Katie was very close to leaving, she didn't ultimately go through with it.
"At that moment, I was at my lowest and really wanted to leave," Katie told Us Weekly in a recent interview. "If it wasn't for the amazing women who have been Bachelorettes before helping me navigate that, I probably would have." The women she's referring to are former Bachelorettes Tayshia Adams and Kaitlyn Bristowe, who filled in for Chris Harrison as co-hosts after he temporarily stepped away from the franchise following last season's racism controversy.
Katie also shared the specific advice the women gave her during the season. "Kaitlyn said, 'Don't fall in love with one person on the first night, be open,. And then Tayshia was the one who said, you know, 'Surrender to the process. Trust the journey.'"
Ultimately, Tayshia and Kaitlyn's guidance proved invaluable to Katie. "I thought, maybe, there'd be people helping with dates, you know, here and there, but I certainly did not expect to have both of them there with me the entire time," Katie continued. "And so I think I was just, like, so overwhelmed. You see [me], like, crying of relief and happiness and excitement to have them there to help me."
In a separate interview with USA Today, Katie likened the experience to having "sisters" there to help "navigate my journey." Tayshia clearly agrees with that sentiment, since she recently shared a post on Instagram of her and Kaitlyn embracing Katie, with the caption "It IS like having sisters!" In a resort full of 30 men, that sisterly love is probably a welcome breath of fresh air.