Drag Race UK's New Guest Judges Are Sickening
Plus, everything you need to know about the new season.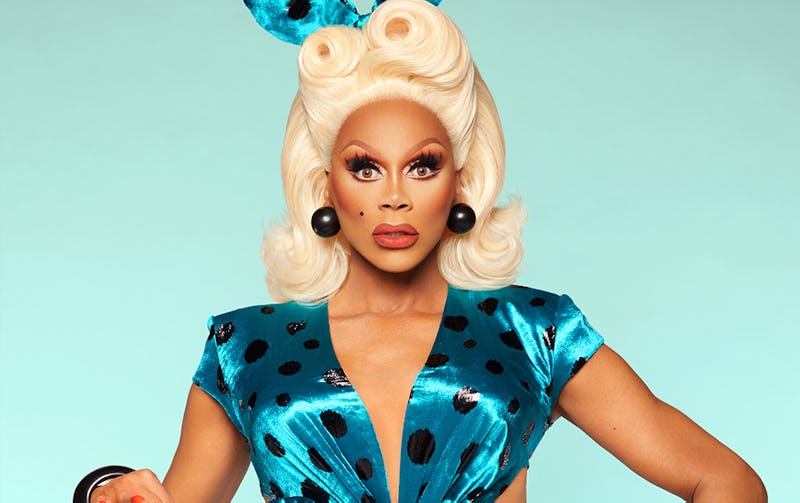 BBC Three
For many, Drag Race UK was one of a few bright spots in the otherwise difficult and dreary year that was 2020. Thankfully, the BBC Three show will be back for a new series and sooner than you might have been expecting.
The new season will be Drag Race's third UK outing – and comes less than a year after Ru crowned her second UK Drag Superstar, Lawrence Chaney, in March this year. So, when can we expect series three? You'll find everything we know about the upcoming season below.
When Will Drag Race UK Season 3 Air?
Series three of Drag Race UK will return to BBC iPlayer from 7 p.m. on September 23, with new episodes dropping weekly.
Who's In The Line-Up For Drag Race UK S3?
In August, the BBC introduced 12 new queens who will be vying for the crown in this year's competition. Among the new competitors was one familiar face, Veronica Green, whose time on the show was cut short in season two due to a positive COVID-19 test. The 35-year-old star from Rochdale said, "I'm hoping that as I'm not a newbie, the second time around will give me an advantage. I'm having the time of my life all over again. I love it!"
Joining Veronica will be Anubis, Choriza May, Elektra Fence, Ella Vaday, Kitty Scott-Claus, Krystal Versace, River Medway, Scarlett Harlett, Vanity Milan, Victoria Scone, and Charity Kase.
The BBC has been met with criticism upon unveiling the new queens, however, with questions about the lack of diversity being asked by fans and even one former competitor. Season two finalist Tayce (who uses she/her pronouns while in drag) wrote on Twitter, "Congrats to all the s3 S**GS! I'm so proud to see so many familiar faces and excited to get to know the unfamiliar. With that being said, I'm a little taken aback [by] the lack of diversity that's been casted, especially as I personally know so many incredible poc [people of colour], trans, and afab [assigned female at birth] performers."
She finished by saying, "Hopefully things will improve and for now I wish nothing but the best for the s3 girls. You deserve all the love today, this is your moment LIVE IT UP hounds and f**k it up always."
A few weeks later, series three's line-up came under scrutiny again when it was discovered that Charity Kase had previously used racist language on her Twitter page. The new competitor (who uses she/her pronouns while in drag) issued an apology, saying "I take full responsibility for these unacceptable tweets, and I hope you can understand that they do not represent me now or what I stand for today. Seeing them again has left me ashamed of myself. I want to apologise unequivocally to my fans, who are disappointed and offended by me, and in particular to anyone whom I may have caused any form of trauma. Please forgive me."
Elsewhere, contestant Choriza May – who is originally from Valencia, Spain – was forced to respond to trolls who were questioning her involvement in the show. Tweeting on September 6, the new competitor wrote "This whole 'Choriza should be doing Drag Race España not UK' that some of you have been saying, really feels like the gay version of "Go back to your country". I decided to do DRUK, BECAUSE I AM A UK CITIZEN AND I'VE BEEN LIVING HERE FOR ALMOST 6 YEARS."
Who Are The Guest Judges On Drag Race UK S3?
There are some very exciting stars joining the judging panel this year, including Emma Bunton, Leigh-Anne Pinnock, Alesha Dixon, Oti Mabuse, Matt Lucas, and Kathy Burke. Also taking a seat on the coveted panel are Russell Tovey, Lulu, and Bridgerton star Nicola Coughlan. They are set to join the regular UK judging panel consisting of RuPaul, Michelle Visage, Graham Norton, and Alan Carr, naturally.
The celebrity guest judges keep on coming as Drag Race has also revealed that Girls Aloud star Nadine Coyle and comedian Judi Love will join RuPaul in the iconic challenge that is Snatch Game. Both are huge fans of the show and Ru Paul, with Coyle revealing that her Drag Name would be "Sarine Nadine." "It was great to be part of the show!" shared the singer, "I met my long time love Ru and I got to see the new seasons queens up close!"
Contributions from Kay Leong, Sam Ramsden & L'Oréal Blackett.
This article was originally published on