Ed From The Bachelorette Isn't Afraid To Stir Up Drama
He calls out another guy for being "a fraud" and "a phony."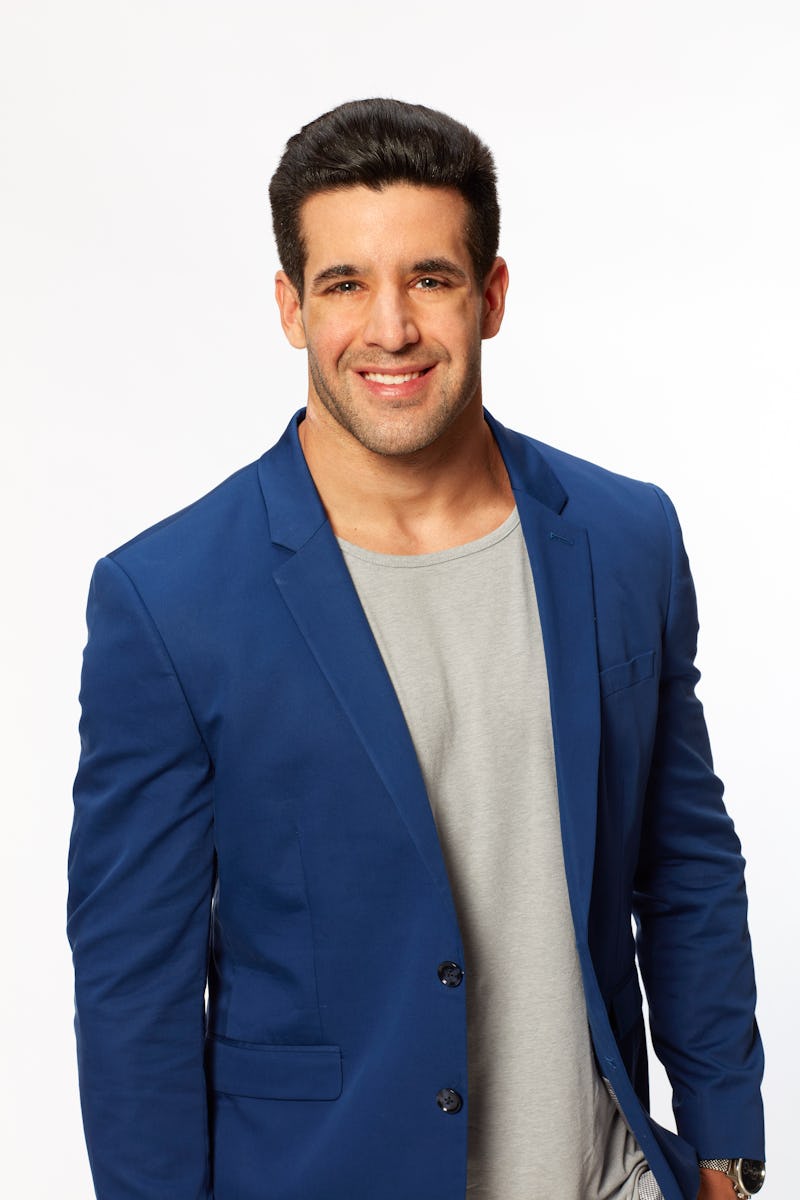 ABC/Craig Sjodin
You probably remember Bachelorette contestant Ed Waisbrot as that guy who greeted former Bachelorette Clare Crawley by rolling in encased in a giant plastic bubble. It was a cute pandemic gimmick, but we didn't seen much of Ed while Clare was on the show — a result of her somewhat myopic focus on now-fiancé Dale Moss.
Since Tayshia took over as lead, however, Ed has been getting a lot more screentime. In the Nov. 17 episode, he confronted fellow contestant Chasen Nick for being "a fraud" and "a phony," which led to an obscenely petty altercation between the two. At the end of the episode, Ed also — for lack of a better term — kind of lost his sh*t over the fact that Noah received the group date rose. "F*ck Noah! F*ck that guy!" he screamed in a confessional. "He got a rose. But you know what? His 'stache is gone. His momentum's gonna be gone. I will call him out in front of the whole house tomorrow, man-to-man, and tell him, 'Noah from Oklahoma. Your rose means f*cking nothing."
So what else does Ed have to offer besides drama? Here's what you need to know.
Ed's Job
Ed is a 36-year-old healthcare salesman who lives in Miami, Florida. He's looking for a woman who isn't scared of an adventure — Ed loves all-inclusive resorts and indulging in aquatic hobbies like kayaking and paddleboarding.
Ed's Instagram
Though Ed only started being more active on Instagram last spring, his feed is already filling up with photos of him outdoors — both in his home of Miami and in all sorts of other beautiful locales.
Ed's Ideal Partner
After some time being single, Ed says he's finally in a place mentally and professionally to prioritize finding his soulmate. He loves a woman who's playful and fun, and he loves beautiful eyes. It sounds like Tayshia could check all of his boxes!
What Ed's Doing After The Show
Since filming on The Bachelorette wrapped, Ed has continued to enjoy plenty of time in nature. Photos on Ed's Instagram show him hiking everywhere from Utah's Zion National Park to Pennsylvania's Laurel Highlands, as well as enjoying his time on the beach in Miami.
Since leaving La Quinta resort, Ed has also enjoyed some time with family — specifically his very cute godson.
This article was originally published on