Twitter Can't Handle Elton John & Britney Spears' "Hold Me Closer"
"I have tears streaming down my face."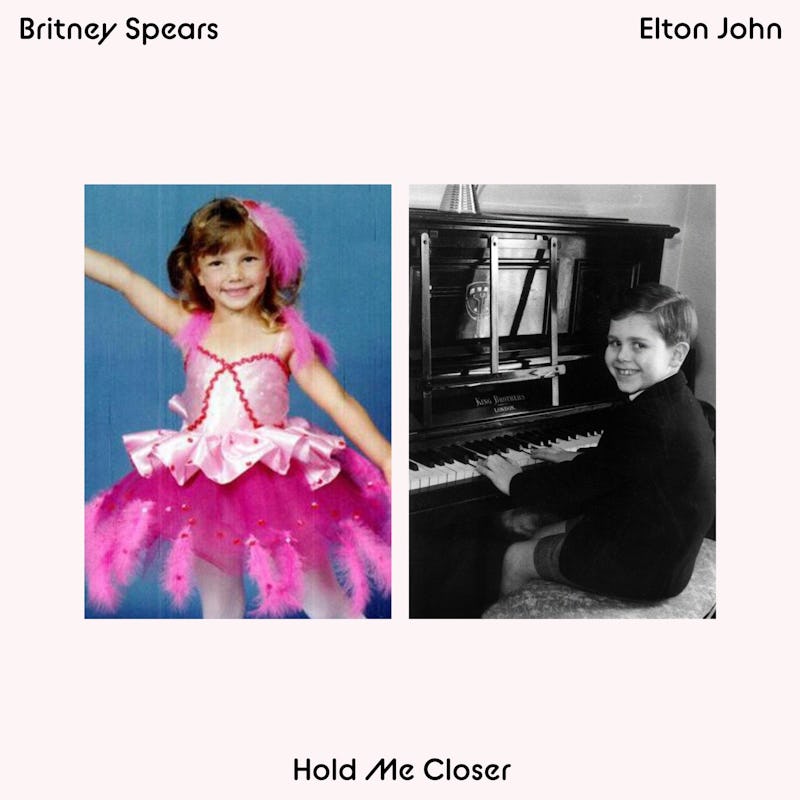 Elton John x Britney Spears/Instagram
It may have been a long and challenging road to get here, but Britney Spears has released her first official single since 2016. Her last album, Glory, was released that year, and bar a one-off appearance on "Matches" with Backstreet Boys in a 2020 re-release, Spears hasn't put out any more music. In fact, she was vocal in a now-deleted Instagram post about avoiding the music industry as a way of maintaining some control of her career when in the throes of her devastating conservatorship. So, it was bound to take something big to bring her back to the studio. Enter, Elton John. The music icons have collaborated on "Hold Me Closer," a remix of John's 1971 hit "Tiny Dancer." With a new dance sensibility and an uplifting animated video to go with it, the song looks set to be a worldwide hit.
In a new interview, John revealed he is in full support of Spears' music career relaunch. He told the Guardian that he hopes the success of their track will help her to "realise that people actually love her and care for her and want her to be happy." Spears herself returned the compliment to her collaborator. In a heartfelt tweet, she wrote: "It''s pretty damn cool that I'm singing with one of the most classic men of our time. I'm kinda overwhelmed… It's a big deal to me. I'm meditating more and learning my space is valuable and precious."
Fellow celebs are also celebrating this landmark moment in pop. When John shared a photo of the album art (adorable childhood pictures of the two singers), Kylie Minogue gave it her seal of approval. She commented underneath saying "Beyond!" with a heart emoji. Well, if Ms. Minogue has given it the thumbs up, then we simply have no choice but to stan. As expected, Twitter has near imploded with reactions over "Hold Me Closer." Below, see some of the best ones.