This Extraordinary Season 2 Update Is Beyond Exciting
Fans of the Disney+ series should prepare themselves.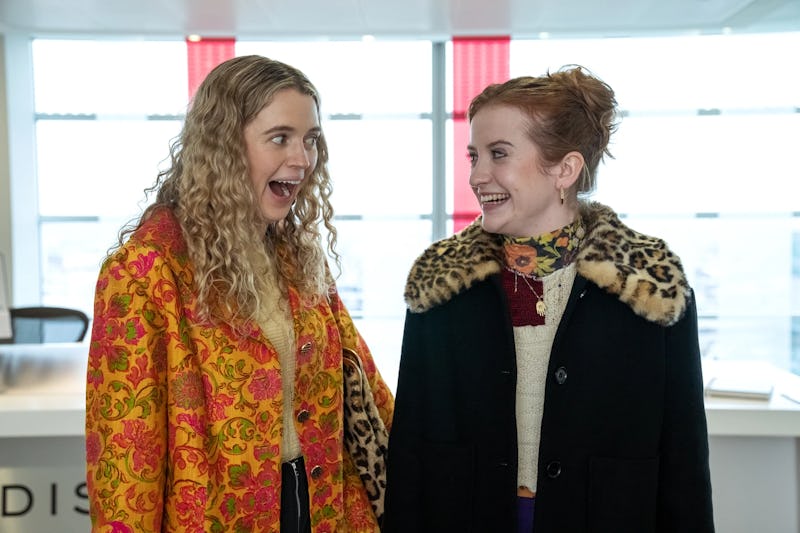 Disney+
There's just something about superheroes and their world that give us the exact escapism we all need sometimes. And no, it's not just their ability to fly, teleport, or read minds — we love them for so much more. Case in point: Extraordinary, the Disney+ series about Jen, a young woman who remains without powers even while she's surrounded by them. The third Disney+ original series to be produced and developed in the UK, Extraordinary has taken viewers by storm with its hilarious dialogue and intriguing plot points. Eight episodes in and one season later, fans can't get enough of Emma Moran's debut show. But will there be a Season 2 of Extraordinary?
The superhero show is one of the rare series to get a second season confirmed even before it premiered. The first season of Extraordinary debuted on Jan. 24 and the Disney+ show was announced for a continuing season a day before. In fact, at the launch event, the creators revealed that the upcoming season is already in production. Season 1 stars like Máiréad Tyers, Sofia Oxenham, Bilal Hasna, Luke Rollason, and Derry Girls' Siobhán McSweeney, will all return for the next iteration.
In an interview with The Guardian, McSweeney said, "It's the story of Jen going through life feeling like a loser because she hasn't got anything sorted out. She blames it on not having a superpower, but of course everybody feels like that in their 20s. I certainly did…"
Although there's no trailer or storylines for the second season just yet, the first season brought together a few different story arcs. Despite being a terrible partner, Kash (played by Bilal Hasna) keeps rewinding time in order to erase the memory of his girlfriend Carrie (played by Sofia Oxenham) trying to break up with him, but the season ends with a sad but much-awaited climax to this duo.
Jen and Jizzlord have their own trouble in paradise and face their fair share of drama until they walk into the sunset together and share a rather cute kiss in the rain. The season finale ended with Jizzlord going to the shop and a young girl pointing at him saying "he looks like daddy" to her mother, who then see him and drops everything in disbelief. So, it's likely the second season will focus more on Jizzlord's family and their relationship, as well as continuing Jen's journey in trying to find out what exactly her power is.
Extraordinary streams on Disney+ in the UK and Hulu in the U.S.