A Framing Britney Spears and #FreeBritney Podcast Is Already In The Works
The Britney's Gram hosts Babs Gray and Tess Barker will reportedly interview the paralegal who left them a bombshell unverified tip about the singer.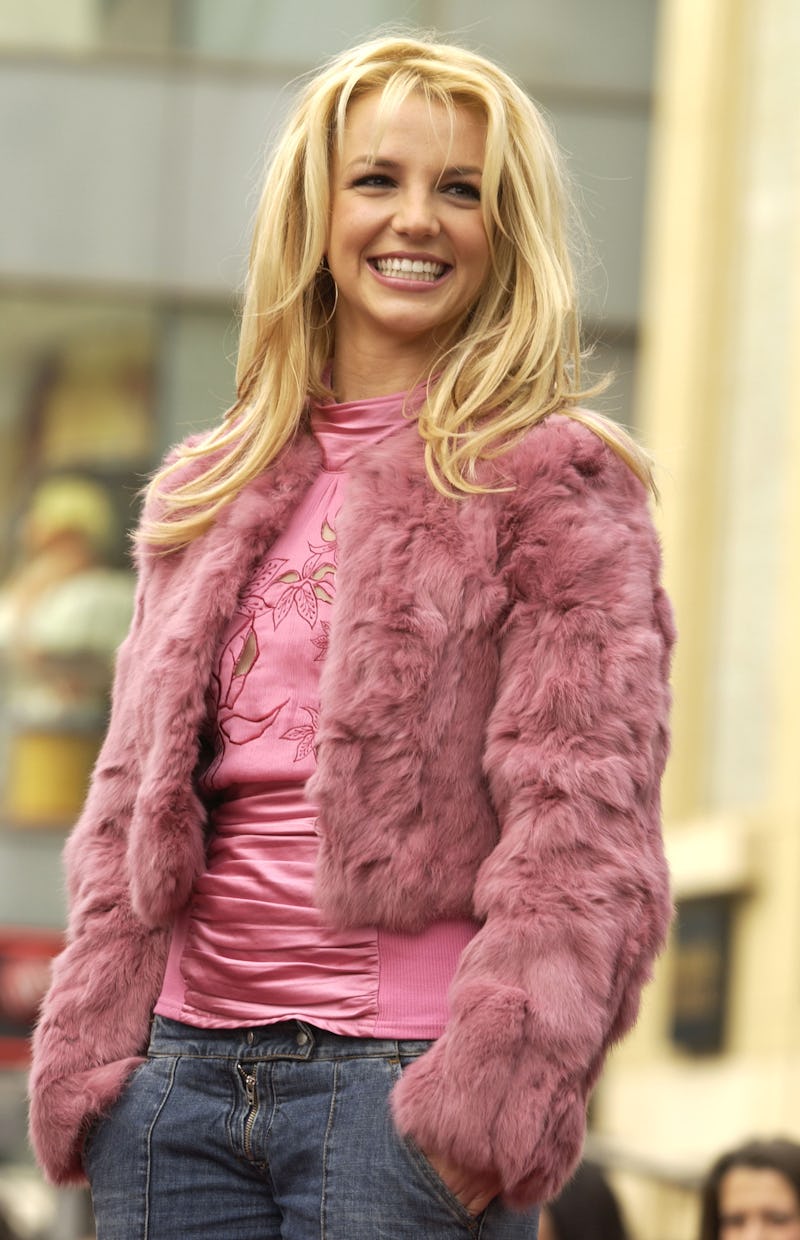 Steve Granitz/WireImage/Getty Images
Britney Hive, content about the singer's life and career just keeps on coming. A new podcast about Britney Spears is reportedly in the works, according to Deadline. The untitled series hails from Babs Gray and Tess Barker, two sources in the explosive new Hulu documentary, The New York Times Presents: Framing Britney Spears. That installment dove into Spears' controversial conservatorship and the toxic media climate that led to the singer's troubled history. Gray and Barker are also the brain trust behind Britney's Gram, a podcast devoted to dissecting Brit's musings on the 'gram.
The pair's new docuseries will focus less on Spears' social media presence and more on her "career, legal struggle, and the birth of the movement to release her," Deadline reports. Their podcast's release date is TBD, but it will be produced for Stitcher's Witness Docs unit. The team is behind investigative podcasts, including Heaven's Gate and The Dream. "Witness Docs made perfect sense as a partner because of their history of outstanding journalism, and we're glad to have a dynamic team to help tell this very complicated story. Follow them for more updates!" Gray and Barker wrote, via their Britney's Gram Instagram page.
During Framing Britney Spears, Gray and Barker offered insights about the #FreeBritney movement to change the terms of Spears' conservatorship. They also opened up about the bombshell tip they received from an anonymous paralegal, which claimed Spears was being forced into a mental health facility against her wishes. (The New York Times has not been able to verify the tip, which allegedly came from a paralegal at the law firm involved in the conservatorship.) The pair played the voicemail on the April 16, 2019 podcast episode, which also detailed its implications about Spears' daily life. Fans listened to that particular installment more than 85,000 times on SoundCloud, Rolling Stone reports.
Gray and Barker's new podcast will feature an exclusive interview with that very paralegal, according to Deadline. It will also include several other sources and interviews from the pair, who are both former writers for TruTV's Billy on the Street. "A lot of people in the entertainment industry approached us afterward," Barker recently told Rolling Stone of she and Gray's #FREEBRITNEY episode. "We had all kinds of people reaching out to us with stories about how they had noticed behavior that they felt was really troubling, and they hadn't felt comfortable sharing because they didn't want to jeopardize their work situation."
Since Barker and Gray's involvement in Framing Britney Spears (released Feb. 5), there has been renewed interest in their original podcast and Spears' conservatorship. The Grammy winner has not addressed the documentary nor fan concern publicly. However, Spears spoke on her current mindset in a Feb. 9 Instagram post, writing, "I'll always love being on stage .... but I am taking the time to learn and be a normal person ..... I love simply enjoying the basics of every day life !!!! Each person has their story and their take on other people's stories !!!! We all have so many different bright beautiful lives 🌹🌸🌷🌼!!! Remember, no matter what we think we know about a person's life it is nothing compared to the actual person living behind the lens 📷✨ !!!!"