Will There Be A Full Circle Season 2?
Steven Soderbergh could make "a version of" the Max crime drama every year.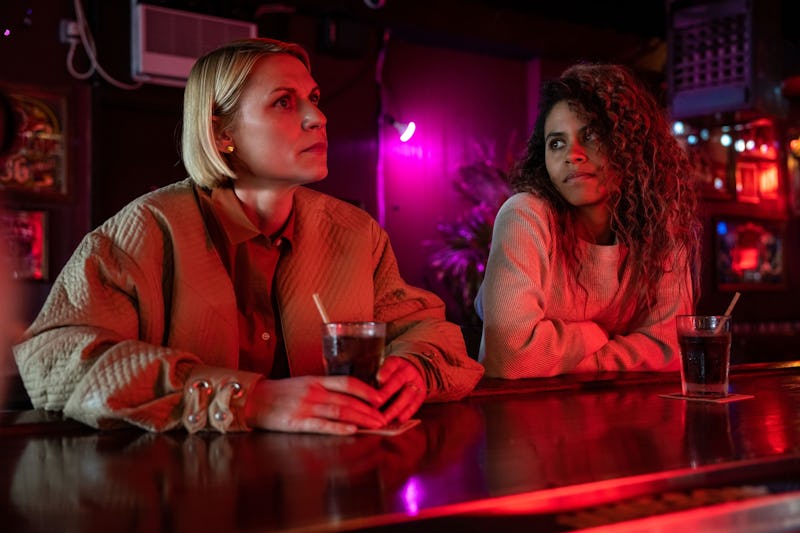 Courtesy of Max
On the surface, Max's Full Circle is a twisty crime thriller centered on a botched kidnapping involving a wealthy white family and a Guyanese crime syndicate. As the investigation uncovers decades-long secrets connecting multiple characters and cultures in New York City throughout the six-episode first season, director Steven Soderbergh and writer Ed Solomon reveal a deeper examination of class and race. "I liked the sprawling aspect of it and that it started out about this group of well-off white people being victimized and then, over the course of the show, the whole thing starts to … tilt," Soderbergh explained to Rotten Tomatoes. "But by the end of it, we're in a very different place than where we started. But I liked the sort of bait-and-switch aspect of it."
The plot's final destination closes the loop, making a Full Circle Season 2 seem unlikely, especially considering Max billed it as a limited series. Comparing the drama to his 2000 film Traffic, the Academy Award-winning director hinted that fans can likely expect similar stories in the future, however. "None of the major themes in either of those projects is going anywhere anytime soon," Soderbergh added. "Especially in New York, I think there's a version of Full Circle that you could make every year that involves two completely different groups of people up to things that either they shouldn't be up to or that are built on foundations that they have not acknowledged are corrupt."
Though the director who helmed other such films as Erin Brokovich, Ocean's Eleven, and Magic Mike, has yet to reveal plans for spin-offs or even taking Full Circle the anthology route and focusing on a new crime case, he has a mental list of actors he'd like to work with in the future. That could also include his previous collaborators, as the Max series reunited him with Claire Danes (Sam Browne), Zazie Beetz (Mel Harmony), and CCH Pounder (Savitri Mahabir). Either way, Soderbergh already has at least two new film projects in the works, teasing to Variety only that one is a comedy and that "it looks like" next year he'll get to work with an actor who's turned him down in the past.
Also rounding out the star-studded Full Circle cast are Jharrel Jerome (Aked), Timothy Olyphant (Derek Browne), Dennis Quaid (Jeff "Chef Jeff" McCusker), Jim Gaffigan (Manny Broward), Phaldut Sharma (Garmen Harry), Adia (Natalia), Sheyi Cole (Xavier), Gerald Jones (Louis), Suzanne Savoy (Kristin McCusker), Ethan Stoddard (Jared Browne), Lucian Zanes (Nicky), Happy Anderson (Joey), and Lisa Janae (Detective Knight).
Soderbergh credited Solomon with coming up with the concept for Full Circle, which was "a variation on an idea" from Akira Kurosawa's 1963 film High and Low. The final version of the series wasn't quite what they'd planned, though. After working together on 2018's Mosaic, the duo envisioned Full Circle as a similar choose-your-own-adventure project, per The New York Times, with two distinct, separately shot versions: one told in classic, linear fashion and another that would present the same events from different perspectives.
Solomon initially penned a 586-page script. "When I got the schedule and I saw the number of days and the page count of just the linear, I was like, 'This is physically impossible,'" Soderbergh told the NYT. "I had visions of The Sorcerer's Apprentice — that this was going to become a legendary folly."
So, they changed course, and Solomon ultimately whittled down the script to about 400 pages, explaining to IndieWire that he "wrote it as one long movie" before breaking the story into six episodes. In true cinematic fashion, it seems Full Circle similarly ended up with a definitive conclusion, either way.