Gwyneth Paltrow's Ski Crash Trial Verdict Inspired Excellent Memes & Tweets
"Gwynocent until proven Gwuilty."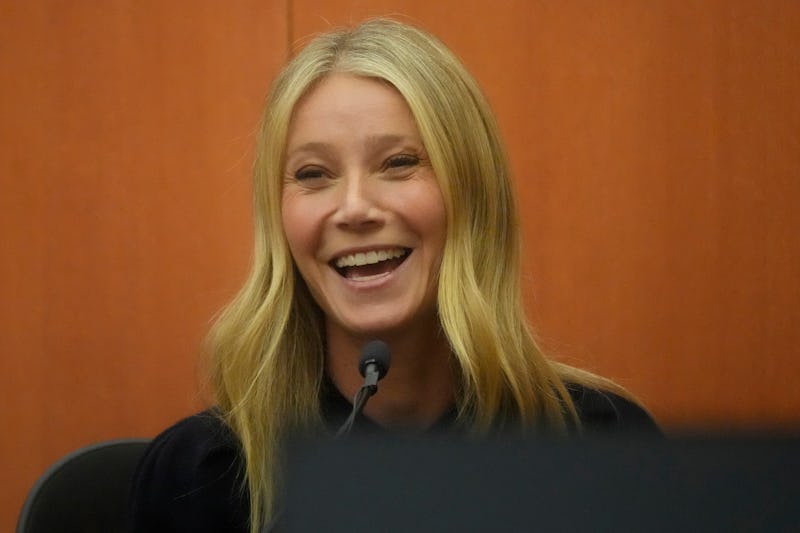 Pool/Getty Images News/Getty Images
Following days of highly-publicized testimony, a jury ruled on March 30 that Gwyneth Paltrow is not liable for a skiing accident that occurred at a Utah resort in 2016. As per the BBC, retired optometrist Terry Sanderson had accused the Hollywood star of crashing into him and causing life-changing injuries. Paltrow denied the allegations and countersued, seeking $1 in damages along with attorneys' fees — which the jury granted.
"I felt that acquiescing to a false claim compromised my integrity," Paltrow said in a statement following the verdict. "I am pleased with the outcome and I appreciate all of the hard work of Judge Holmberg and the jury, and thank them for their thoughtfulness in handling this case."
Attorney Steve Owen said he was "pleased with this unanimous outcome and appreciate the judge and jury's thoughtful handling of the case." Owen added in a statement: "Gwyneth has a history of advocating for what she believes in — this situation was no different and she will continue to stand up for what is right." Sanderson, who had been seeking $300,000 in damages, described the jury's verdict as "very disappointing."
Naturally, social media had a lot to say about the verdict, including actor Zach Braff, who joking wrote on Instagram that the trial "was simultaneously way too long and not long enough." Meanwhile, others were quick to declare the Academy Award winner "Gwynocent," and some social media spectators said the court case was "more entertaining than anything any lawyer show could ever come up with."
"I need Gwyneth Paltrow to play herself in the limited series about this trial," one Twitter user commented. "Gwyneth Paltrow exuding main character energy as she leaves court after winning $1 is the most hilarious thing I have ever witnessed," another tweeted.
Here are the very best memes and tweets reacting to Paltrow's ski crash trial verdict:
This article was originally published on