The Coziest Sweaters In Holiday Movies, Ranked
It's an all-out, cable-knit smackdown.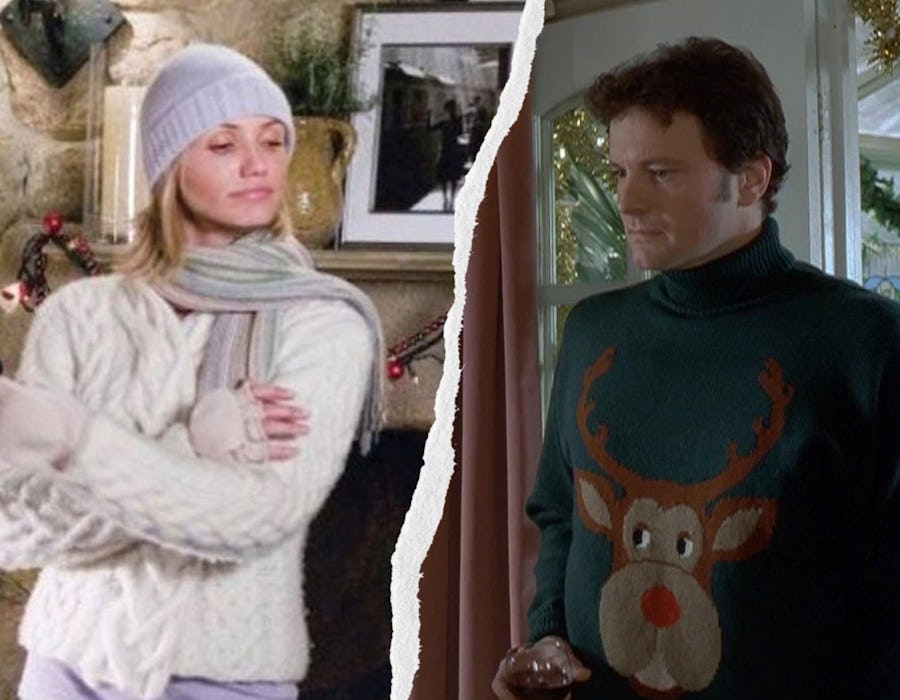 Sony Pictures/Miramax
It's no secret that sweaters were invented by Nancy Meyers in the late 20th century as a means to further Diane Keaton's stardom — but since then, the garment has enjoyed an illustrious film career all its own. You might recognize its memorable scene work alongside Bonnie Hunt in Jumanji, Chris Evans in Knives Out, or Sarah Snook in Succession; all of these supporting roles have earned the sweater near-unanimous acclaim. Nowhere, though, does a cozy knit shine brighter than in a holiday movie.
Under the glistening lights of a Christmas tree or in the warm glow of a fireplace, sweaters have time and time again delivered iconic performances. Sure, some might think of the simple sweater as a mere remedy for a broken radiator, or a pile of wool to sink into when avoiding your old Sunday school teacher at Christmas Eve mass, but this versatile item of clothing is a star. That its achievements have thus far gone unrecognized is an indictment not only of the Academy Awards, but our culture as a whole (as I've always said, the sweater is the Amy Adams of clothing).
Here, a ranking of the most iconic cozy sweaters from your favorite holiday films, taking into account each garment's style, comfort, and general star quality.