How To Stream Tár In The UK Right Now
The psychological drama is dominating the 2023 awards season.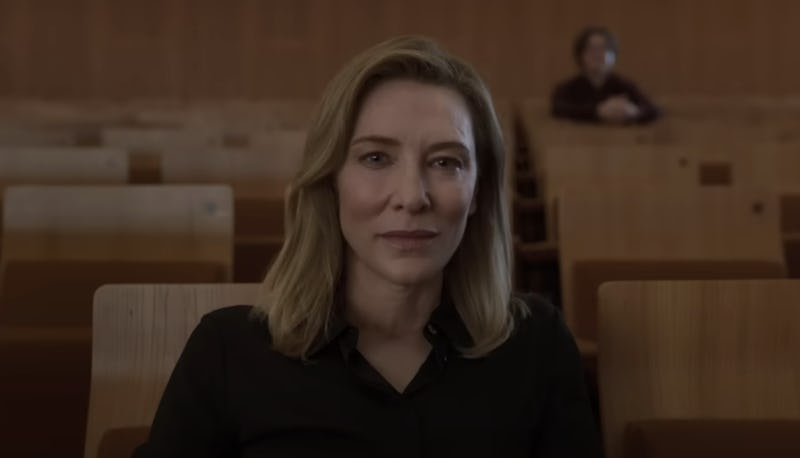 Focus Features / Universal Pictures
Directed by Todd Field, the acclaimed psychological drama Tár has become one of the most celebrated films of the 2023 awards season. On Feb. 19, lead star Cate Blanchett picked up the Best Actress BAFTA for her portrayal of the fictional conductor and composer Lydia Tár, and following her winning appearance at the ceremony, many might now be wondering how to watch Tár in the UK.
The Oscar-nominated flick was first released in the U.S. in Oct. 2022, and later hit cinemas in the UK on Jan. 13, 2023. As of publication, Tár is currently playing in cinemas and is also available to rent on Youtube for £15.99.
The award-winning film centres on the character of Lydia Tár (Blanchett), who is deemed one of the greatest composers and conductors in the world. However, while preparing to lead the Berlin Philharmonic, her personal and professional lives begin to fall apart after she is accused of sexual abuse.
"Lydia Tár is widely revered as an icon in the music world until her life begins to unravel in a singularly modern way. The result is an examination of power, and its impact and durability in today's society," a synopsis of the film reads.
Blancett is joined in the cast of Tár by Nina Hoss, Noemie Merlant, Sophie Kauer, Julian Glover, Allan Corduner, and Mark Strong, among others.
As mentioned, the film has enjoyed widespread critical acclaim and currently holds an impressive 91% approval rating on Rotten Tomatoes. Meanwhile, Tár is also nominated for a total of six Academy Awards, including Best Director, Best Original Screenplay, Best Cinematography, Best Film Editing, Best Picture, and Best Actress (for Blanchett).