The Hills Reboot Is On Amazon So You Can Start Getting Excited Like, Now
Are you ready for some nostalgia?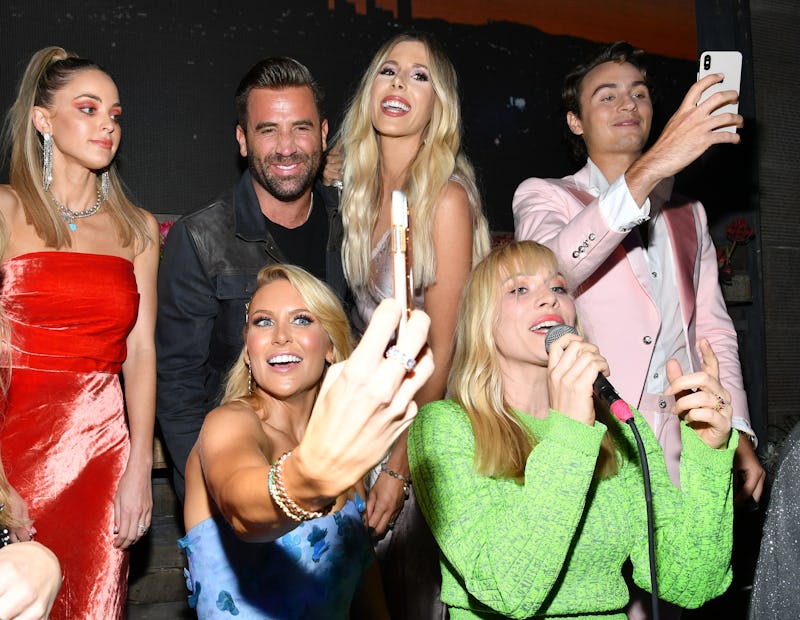 Amy Sussman/Getty Images Entertainment/Getty Images
MTV's The Hills was a huge staple for many Brits in their younger years. And in 2019, the original cast returned in The Hills: New Beginnings, a sequel chronicling their lives as 30-somethings in Los Angeles. Sadly, the show was cancelled in January 2022 after just two seasons. But thankfully, it'll always be there for a rewatch – as will The Hills, its spin-off The City, and the OG Laguna Beach. So now that you're probably in the mood for a nostalgia trip, you must be wondering: how can I watch The Hills: New Beginnings in the UK?
For UK viewers, The Hills was something else: a reality TV show (of sorts) taking place in a sunny, beachy setting where everything and everyone was beautiful. Plus, plenty of Brits had already been reeled in by the drama of Laguna Beach before the show even started. Lauren Conrad and her Californian chums got us real hard, real quick.
Thankfully, you can relive the drama and rewatch The Hills: New Beginnings on Amazon. The first season is available through subscriptions to MTV Play and Hayu on Prime Video, while the second is only available via MTV Play. You can also watch the first season of The Hills: New Beginnings on NOWTV via a Hayu membership.
As for the OG run of The Hills, you can watch seasons four to six on Prime Video as part of a Prime membership, while the first three seasons are only available to watch following a purchase between £9.99 and £12.49. The same goes for Laguna Beach with each season costing £13.99, as well as The City with prices ranging between £19.99 and £34.99.
Before you consider buying these gems, keep in mind that Paramount+ will be coming to the UK this summer via NOW TV. The Hills, New Beginnings, Laguna Beach, and The City are all available to stream on Paramount+ in the U.S., so it'll likely be the same for British viewers.
This article was originally published on June. 19, 2019