Everything To Know About The New Jen Shah Hulu Documentary
"If I can talk to the people that scammed me, I would say... would you do this to your mother?"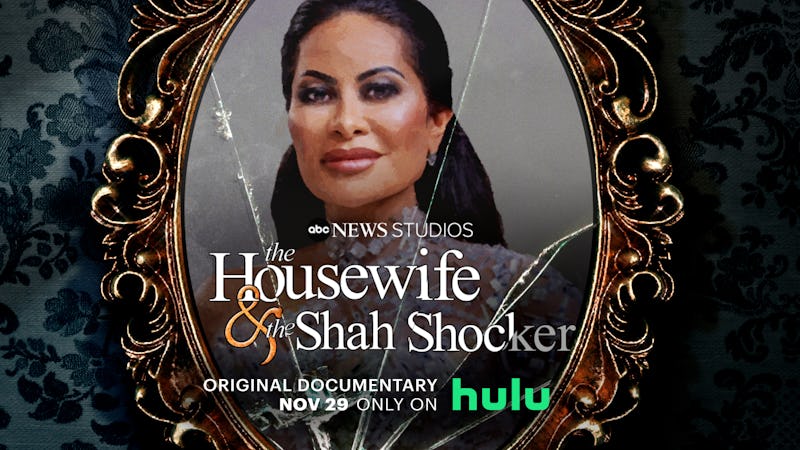 ABC
Sometimes, a reality scandal is so massive that it can't help but eclipse the show it originated from and demand a larger share of pop culture real estate. Today, that honor goes to Jen Shah of The Real Housewives of Salt Lake City. Viewers have been watching her indictment play out on TV as recent episodes of RHOSLC documented the sticky situation between Shah and her assistant, Stuart Smith, who were both charged with conspiracy to commit wire fraud and conspiracy to commit money laundering earlier this year. (Smith pled guilty Nov. 19.) Per a Department of Justice press release, the pair allegedly "built their opulent lifestyle at the expense of vulnerable, often elderly, working-class people," selling those individuals' information to "other members of their fraud ring."
ABC and Hulu's The Housewife & the Shah Shocker debuted on Nov. 29 and dug deeper into the legal drama. Shah did seem to reference the doc when it was announced, taking to Twitter to share a quote that read, "As bad as you want to address it, some things are better left unsaid. Stand back, stay humble, and let God fight this battle." But now, apparently, she's done leaving things unsaid, and has referenced the documentary in new court documents.
Here is everything you should know about the Jen Shah documentary, Shah's response, and how to watch if you haven't already.
What Did Jen Shah Say About The New Documentary?
According to People, Shah requested that the court dismiss her fraud case in a Nov. 30 filing. The inclusion of Homeland Security Investigations agents in the doc, Shah's attorney wrote, "has destroyed any chance that Ms. Shah will have a fair trial with an impartial jury," noting that the Hulu release would "severely jeopardize" Shah's trial.
What Is The Jen Shah Documentary About?
Among the several mysteries the new Jen Shah doc explored were her "controversial persona and the early confusion from fans around Shah's wealth, employment, and need for multiple assistants," per ABC.
The documentary also included interviews with several people connected to Shah. Among the lineup were her childhood classmate, Beth Hahne, and her aunt, Lehua Vincent. Shah's former designer, Koa Johnson, also appeared in the doc, as do Housewives commentators and hosts of The Bravo Docket podcast — two practicing attorneys who, per the podcast's website, "examine and discuss the lawsuits and legal disputes of reality television personalities."
Dana Wilkey, known for her connection to The Real Housewives of Beverly Hills, was also involved. But most importantly, The Housewife & the Shah Shocker featured interviews with two of Shah's alleged victims, Penny Jo Pucket and Marie Walker. According to ABC's announcement, they "[revealed] how they were duped by several companies involved in the alleged scam and the damage that wreaked havoc in their lives."
Jen Shah Documentary Trailer & Release Date
The Housewife & the Shah Shocker premiered Nov. 29 on Hulu, where you can still watch it today. If you haven't seen the doc yet, the trailer gives you a good idea of the drama to expect — including a testimony from one of the reality star's alleged victims: "If I can talk to the people that scammed me, I would say... would you do this to your mother?" Johnson also describes Shah as the "Wicked Witch of the West" at one point.