Hunter From The Bachelorette Has Something In Common With Zac Clark
The two have both overcome a difficult past.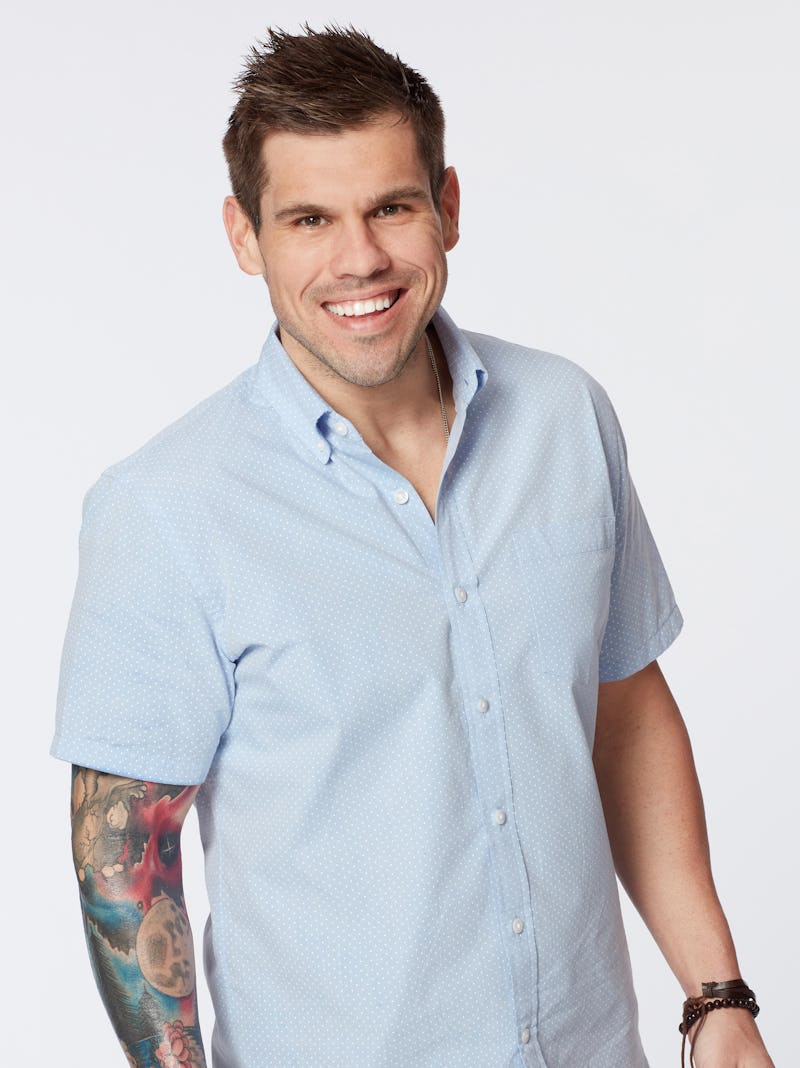 ABC/Craig Sjodin
Hunter Montgomery hasn't yet been able to score much one-on-one time with Katie on The Bachelorette, but he's certainly made a name for himself among the other men. He was the one to confront Thomas about his admitted intentions of becoming the next Bachelor, and he looks to be the one leading the campaign to get recent arrival Blake Moynes sent home. "I'll see it right now, she is not gonna end up with Blake," he says ominously in the preview for Episode 5.
While we wait to see what happens, here's what to know about the 34-year-old Texan.
Hunter Has Two Sons
Before diving into Hunter's admittedly active social media presence, it's important to acknowledge his more private side. He works as a software strategist in San Angelo, Texas and — like his co-contestant Michael — he's a single father looking for love. Hunter has two sons, neither of whom make much of an appearance on his social media pages.
He's A Recovery Advocate
Similar to Zac Clark, the winner of Tayshia Adam's Bachelorette season, Hunter has a history with substance misuse that he's been very open about. He uses his social media platform to speak about substance use disorder, mental health, and recovery. It's clearly something Hunter is passionate about: he posts his progress on social media, where he proudly shared his pin for 10 years of sobriety in 2017.
Hunter's Instagram & TikTok Are Motivational
The first thing you'll notice about Hunter's Instagram feed is his massive grin, his friends and family, and some pictures of longhorn wildlife. In fact, his Instagram is very indicative of his Texan pride, but where Hunter really shines is on TikTok. His bio reads, "Single Dad. Tats. Jokes. Mental Health." That's a pretty accurate description given Hunter's tendency to split the difference between making jokes about parenthood and giving motivational advice to his 64,000 followers.
Hunter's Approach To Dating
Look no further than Hunter's TikTok account if you want to know his opinions about courtship. His several thousand followers are privy to his ideations on chivalry, patience, and his extremely correct opinion on trying to hit on people at the the gym.
Hunter's official Bachelorette bio is also in line with his online presence. He says he's "an expressive, passionate and outgoing person who does not believe in holding back." It's apparent that Hunter has always lived with his heart on his sleeve, as he says that "even as a child, he was known for writing incredible love letters and always being the guy to surprise his crushes with mixtapes or flowers." Maybe the most promising part of Hunter's bio reads, "he will never stop believing in romance because 'when you hit the mark, there's really no better feeling.'" As The Bachelorette loves to remind us, the show is about the journey — and it will require plenty of patience to make it through.
Hunter's Fiery Personality
In the preview for Episode 5, set to air on June 2, the men partake in an athletic game that looks like a hybrid of basketball and rugby played in wrestling leotards. Hunter is determined to win, which may get the better of him on this date. "I don't want to sound cocky, you may see some aggressiveness," he says in a voiceover. "I'm competitive as hell, and they're going to find that out."
Footage from the group date shows Hunter treating his body like a missile and launching himself into fellow contestants, much to the dismay of an extremely concerned-looking Katie. At one point, Hunter drills one of the other men in the back, after which medics rush over to provide aid. Hunter stands near the chaos as he chimes in with the voiceover one last time to say, "He deserved exactly what he got." (Though that very well could have been taken out of context to key up the drama).
This doesn't necessarily mean Hunter is ill-intentioned. It's clear he cares about Katie, and we saw his protective spirit on full display during his relentless grilling of Thomas. What remains to be seen is whether or not he can keep his passionate side in check going forward.
This article was originally published on