17 Celebrity Guest Stars You Forgot Were On iCarly
Former First Lady Michelle Obama, is that you?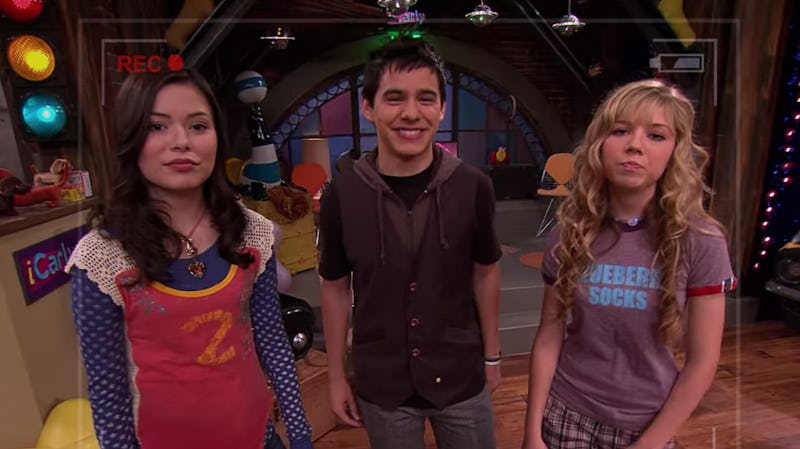 Nickelodeon
On June 17, the iCarly reboot hits Paramount+ with almost all of the original cast (minus Jennette McCurdy, who declined to return to her character Sam). And if the original show was any indication, fans may want to keep an eye out in the reboot for potential celebrity guest stars. The Nickelodeon series was known for its epic cameos from YouTubers, teen idols, and even then-First Lady Michelle Obama.
Because the premise of iCarly is that Carly (Miranda Cosgrove) and her friends run a popular web show, it was only natural for celebrities to appear on the web series from time to time. And as the actual iCarly Nickelodeon show got more popular, the guest stars started getting more and more famous as well. By Season 6, the series was landing talent like Emma Stone, Tina Fey, One Direction, and more.
In case you don't remember anything from the early-to-mid 2000s (same), here's a look back at some of the show's most memorable celebrity moments — including Cosgrove's favorite guest star spot in the history of the show.