Love Island's Niall Aslam Reminds Viewers Disability Doesn't Have One Look
The 2018 contestant lives with autism & is an ambassador for the National Autistic Society.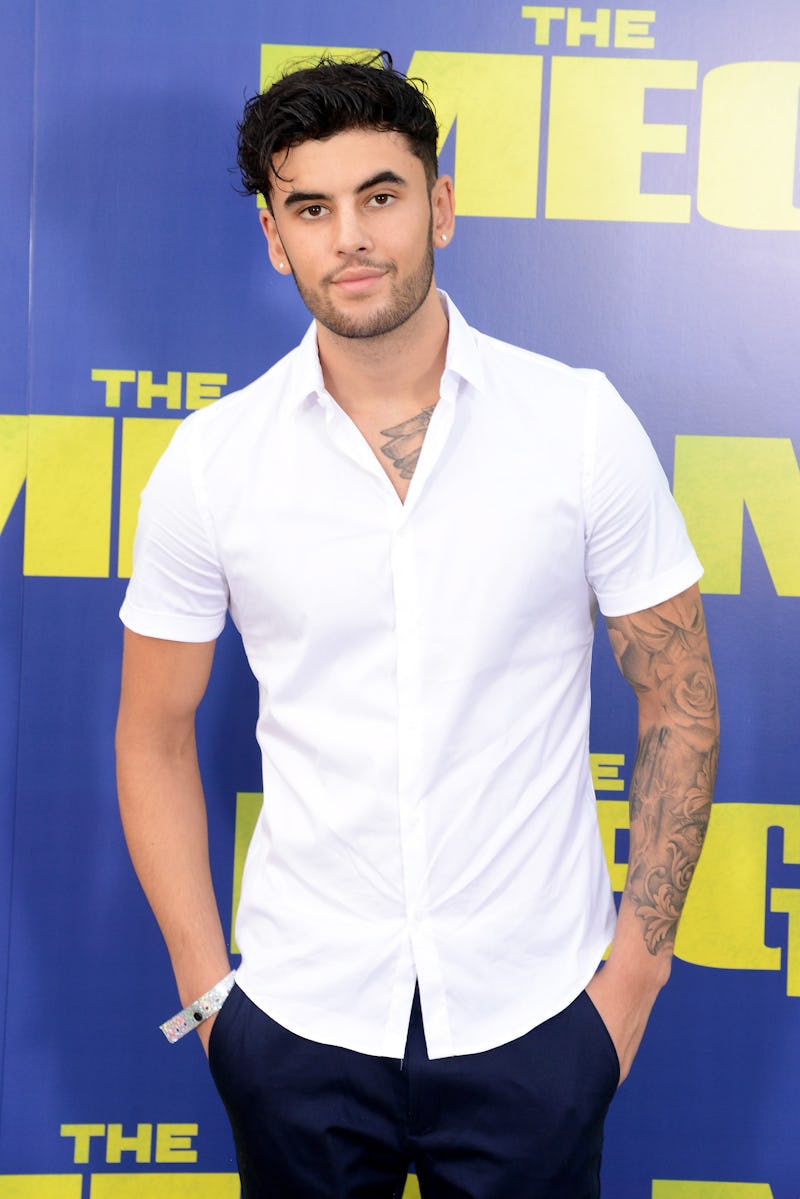 Dave J Hogan/Getty Images Entertainment/Getty Images
Love Island may be one of the most popular reality TV series of recent years, but it's certainly not void of criticism. Over the years, the much-loved show has been criticised by viewers for its lack of diversity in ethnicities, body shapes, and sexualities among its contestants. The 2019 series was meant to focus on size diversity, yet the series is still lacking in this area. However, this year the Love Island line-up includes Hugo Hammond, who has been dubbed as the series' first contestant with a disability.
Born with a club foot, a condition that causes one or both of your ankles to turn inwards, Hammond has had multiple operations on his foot as a child. The 24-year-old PE teacher from Hampshire says people can "only really tell when I walk barefoot. I've got a really short Achilles. I walk slightly on my tiptoes."
But is Hammond really the first Love Islander with a disability? Former contestant, Niall Aslam has reminded viewers that Hammond is in fact not the first contestant with a disability. In a TikTok video, Aslam clarified that Hammond is in fact the first contestant with a physical disability, while Aslam, who appeared in the 2018 series, has Asperger's syndrome, a spectrum condition that can affect social interactions, the way world the world is perceived, sensory sensitivity, interests, and behaviours.
Aslam, who appeared on the show in 2018, left the show after seven days due to stress-induced psychosis. While the media attention has been focused on Hammond, Aslam mentioned in his TikTok "autism is a disability and I ended up hospitalised."
His caption read, "I support Hammond, he is the first with a physical disability but can we stop covering me up lol."
While Hammond's casting has been praised by many, others have accused ITV bosses of "tokenism" as they've chosen someone with a disability that's isn't instantly visible and likely to "escape unscathed from the ableist attitudes deeply rooted in the dating world".
Nonetheless, Aslam's video raises an important point on how invisible disabilities and mental illnesses are often viewed differently as physical disabilities. Aslam is actually penning a book to share his experiences with Asperger's. Hopefully, both Love Islanders will continue to raise awareness about their disabilities and shed light on an often sidelined topic.