Is Wolf Pack Connected To The Teen Wolf Universe?
There are some key differences between the titles.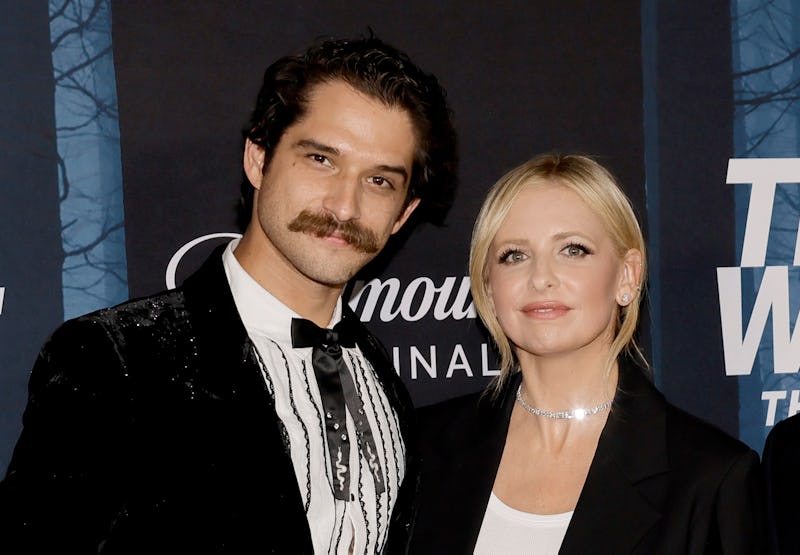 Kevin Winter/GA/The Hollywood Reporter/Getty Images
Ever since MTV's Teen Wolf ended in 2017, fans have been hoping for a sequel, or a spinoff, or literally anything continuing the supernatural story of werewolf Scott McCall and his monstrous coterie. Teen Wolf: The Movie, which dropped on Paramount+ Jan. 26, provides exactly that. But Wolf Pack, another project from Teen Wolf creator Jeff Davis premiered the very same day — and, well, they both revolve around teenage werewolves. So, is Wolf Pack connected to the Teen Wolf universe?
Actually, the answer seems to be no. Wolf Pack and Teen Wolf do share a built-in connection in Davis, but he's said the similarities end there. "I know that everybody gets confused by it, but I always say, 'Nobody thinks Twilight is in the same universe as Interview with the Vampire,'" Davis told SFX Magazine, via Games Radar. (To be fair, they might think that if Anne Rice also wrote Twilight.)
Davis explained that he actually took a different approach with Wolf Pack, which stars Sarah Michelle Gellar. For starters, the new series is based on Edo Van Belkom's books of the same name — whereas Teen Wolf took its name (and some loose inspiration) from the 1985 film, Teen Wolf, which starred Michael J. Fox. So, they're operating with different lores altogether. "I said, 'I don't want to do the same show,'" Davis told SFX. "I want to do something more adult, a little bit extreme in places. Not necessarily darker, but a little bit more sophisticated in terms of themes."
So if it's not a Teen Wolf spinoff, what is the new series about? Per the Paramount+ synopsis:
Wolf Pack follows a teenage boy and girl whose lives are changed forever when a California wildfire awakens a terrifying supernatural creature and drives it to attack a highway traffic jam beneath the burning hills. Wounded in the chaos, the boy and girl are inexplicably drawn to each other and to two other teenagers who were adopted 16 years earlier by a park ranger after another mysterious wildfire. As the full moon rises, all four teens come together to unravel the secret that connects them — the bite and blood of a werewolf.
Of course, it's understandable if you thought the two series were linked somehow. Gellar's involvement in Wolf Pack was announced during a Teen Wolf panel at 2022's San Diego Comic-Con, Variety points out, which may have led some fans to believe there was a connection.
However, as Davis told Entertainment Weekly, the new series offered a chance to do something totally different — even at a time he "thought [he] was done with werewolves."
"I found with teenagers these days, there are issues such as anxiety, disconnected youth trying to find each other, can they still find each other in a world like this where it's all technology, pandemics, and people are being separated," he told the magazine. "That's really what the story is about: these four kids finding each other, and finding their pack, and finding their people."