Jacob Elordi & Joey King's Relationship Timeline All Goes Back To The Kissing Booth
The pair split up between the first and second film.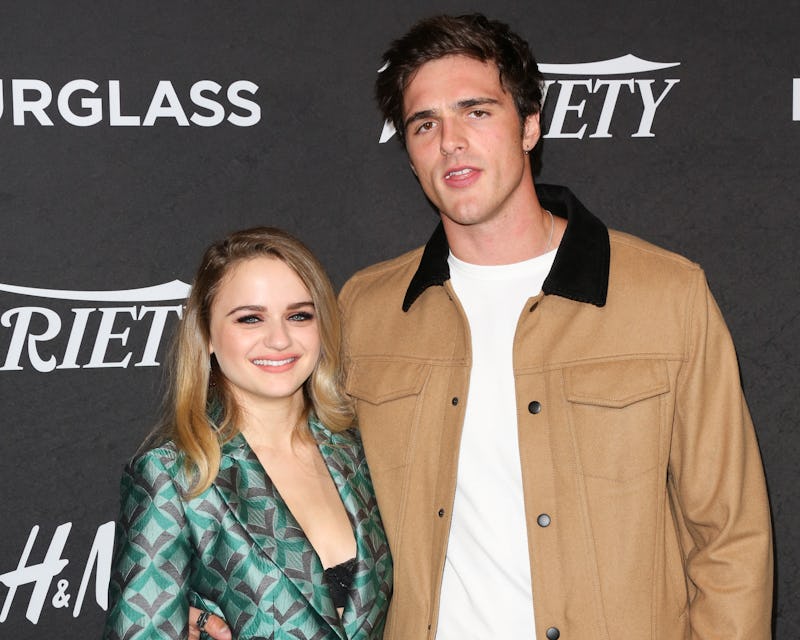 Paul Archuleta/FilmMagic/Getty Images
Some people meet their significant other while on a date to the movies to see a romantic comedy, while some meet their significant other while on set filming a romantic comedy. At least that's how The Kissing Booth stars Joey King and Jacob Elordi met. The two play the main love interests in Netflix's The Kissing Booth, an adaptation of the novel by the same name by Beth Reekles. In the film, King plays Elle, a high school junior who falls for Noah (Elordi), the older brother of her very best friend Lee (Joel Courtney).
The pair went on to date for almost two years before breaking up. Then shortly after they broke up, Netflix greenlit the movie version of Reekles' second book, The Kissing Booth 2: Going the Distance. Leaving the two to reprise their roles as lovebirds, despite not having gone the distance themselves.
Now, The Kissing Booth 2 is streaming on Netflix and features a hot new guy Marco (Taylor Zakhar Perez) vying for Elle's heart while Noah is off at Harvard. Their long-distance relationship doesn't go exactly as planned, much like King and Elordi's in real life. Let's take a look at what happened and dive into Jacob Elordi and Joey King's relationship timeline.